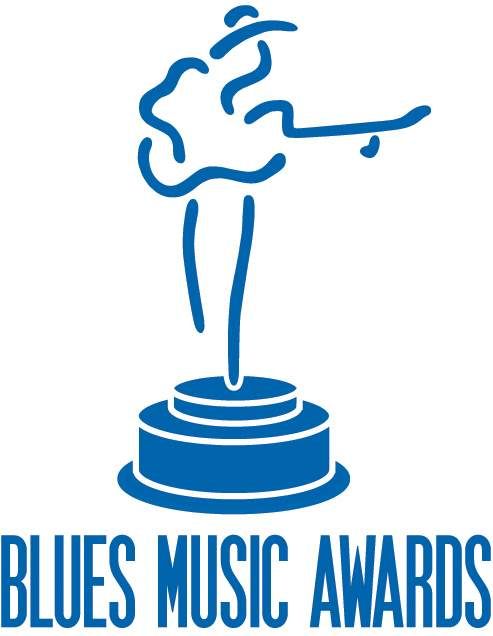 My ticket for the Blues Music Awards arrived in the mail today! It all feels a little more real right now; the big day is just around the corner and I can hardly contain my excitement. We'll knock out two categories today as there are still several BMA categories I want to dissect before the awards are presented. Be sure to check out our look at the Contemporary Blues and Rock-Blues Album nominees.
Today we focus on Best Historical Release as well as Best DVD. The historical category is one of my favorites. I love it when new treasures by the legends are unearthed and that's often what we get in this category.
Historical
Black Derby - Chicago Blues Buddies - (Little Smokey Smothers & Elvin Bishop)
Delmark - Jimmy Dawkins Presents the Leric Story - (Various Artists)
Delmark - Live in Boston 1966 - (Junior Wells & the Aces)
Delta Groove - Harmonica Blues (Bob Corritore & Friends)
Ruf - Songs from the Road (Luther Allison)
The mighty Delmark label is usually represented in this category and they are again this year, twice. The legendary Junior Wells is one of the great harp players and entertainers of all time. If Junior were still with us today, the Entertainer of The Year award might be named for him and not B.B. King- and that's no slight against what a wonderful blues ambassador and artist King is. The other Delmark release comes from The great Jimmy Dawkins recorded his brilliant Fast Fingers for Delmark and did some talent scouting on the side. Some of the best of the work recorded for his Leric imprint were gathered and released.
Harp wizard Bob Corritore has spent decades playing alongside some of the biggest names in the genre. His Harmonica Blues collects sessions he played with Koko Taylor, Robert Lockwood Jr., Pinetop Perkins, Louisiana Red, Henry Gray, Honeyboy Edwards, Nappy Brown, Eddie Shaw, Bob Margolin, Chris James, and Patrick Rynn. Is that any good? Hell, yeah it is!
Luther Allison's Songs From The Road is nominated in both categories we're discussing today as it was issued as a CD/DVD package by Ruf Records. It may not be the quintessential Allison release, but it's pretty damn great and we're lucky the tapes survived!
Elvin Bishop released Chicago Blues Buddies as a tribute and benefit for his mentor, Little Smokey Smothers. Smothers mentored Bishop when he arrived in Chicago and their friendship and musical relationship endured and flourished in the decades that followed. With Smothers ailing, the student wanted to help repay his mentor and the CD was the result. We lost Little Smokey last year, but this touching tribute lives on.
This was :: wait for it :: a very difficult vote for me. I like something about all these releases! I went with my heart and voted for Junior Wells.
Here are our DVD nominees:
DVD
Black Hen / Transgrease - The Mississippi Sheiks Tribute Concert - (Various Artists)
Delmark - Live at Rooster's Place (Tail Dragger)
NorthernBlues Music - Live at Ground Zero Blues Club - (Watermelon Slim & the Workers)
Ruf - Songs from the Road (Luther Allison)
Woodward Studio - Nothing to Prove (Mac Arnold)
This, too, proved difficult for me but I went with The Mississippi Sheiks tribute concert. I was blessed to see a glimpse of this package at the BMA last year and the longer set presented on this DVD is really wonderful. These great songs were wonderfully performed by some amazingly talented artists.