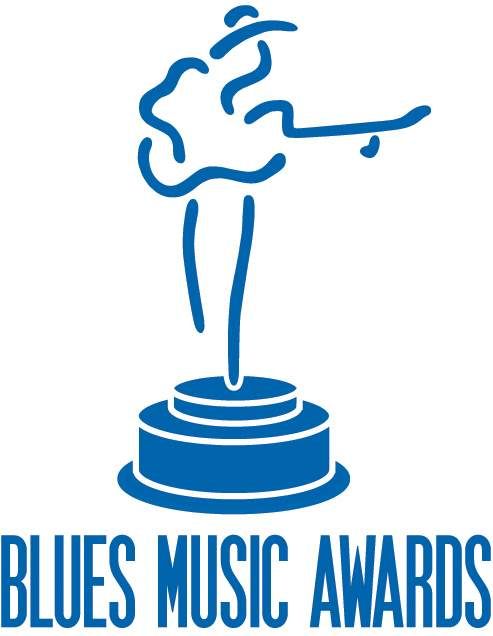 The Instrumentalist categories remind me of my days as a hair metal fan who read hair magazines and participated in the Reader's Poll where you voted for Best Guitarist, Drummer, Singer, and all the like. Very few other genres I know honor instrumental play the way they do vocalists, songs, and albums. I'm glad the Blues Foundation does it because so much of the blues sound is built on the instrumental foundation.
Blues guitar may be the most misunderstood, overrated category and yet it's so vital to the sound you can't avoid or deny it. It's also perhaps the most glamorous.
Last year's winner, Derek Trucks, is once again nominated and he's a pretty good bet to take this again. He is an amazingly gifted player. Duke Robillard is up for the award as well and with the great playing he did on his more blues-centric Passport To The Blues, this is very much deserved. Joe Louis Walker's Blues Conspiracy live album paired him with several nominees in these instrumental categories and he proved he belongs in this great company. Ronnie Earl's Spread The Love is one of the best albums not only of last year but also of the last 10 years. It's a spiritual, healing, all instrumental blues record. I was furious it wasn't nominated in some capacity. Voting for Ronnie this year is not only a recognition that he is the master of tone and one of the most expressive players on the planet, it was also a vote for the perfection of Spread The Love.
If guitar isn't the signature sound of the blues, harmonica is. As with guitar, there are some superstar players in this category. Bob Corritore is a 40-year harp veteran who has fronted and played as a sideman for just about everyone. James Cotton has been a bandleader and played some legendary sides for Muddy Waters. Kim Wilson is one of the hottest harp men around these days, his work appearing on Eric Clapton's latest album. Paul Oscher is another vet who has ties to Muddy. What is it about the way Charlie Musselwhite plays that raises him to the top for me? It's not as easy to describe as it is for why I voted for Earl as guitarist. With Musselwhite, his tone is unmistakable and there's soulfulness in his sound. He can play amplified, distorted harp and sound like a jet engine or he can play that slow, mournful wail using natural sound. I just love to hear him play. He's in the Hall of Fame, so I'm clearly not alone. Is he the best from this past year? He is to me.
Another visible instrument in the blues, although not quite as visible as guitar and harmonica, is piano. There have been quite a few brilliant blues pianists though the years and this award is named for one of them. Pinetop Perkins won this award so many times they quit nominating him for it and just named it after him. I was onhand last year when he presented the award for what will be the last time. Perkins passed away this spring at the age of 97. Last year's winner, Eden Brent, is once again nominated. Also nominated is Rock & Roll Hall of Famer Dr. John, who released a critically acclaimed album this past year. The other pianists in this year's nomination class are Henry Butler, Mitch Woods, and the great David Maxwell. Maxwell deserves to win one of these and I hope he will one year. Dr. John is a legend and my gut tells me he wins this year and if he does, it will be well deserved. Those of you who've read this site and followed my coverage – and I hope that's a lot of you – will know I'm hopelessly in the tank for Eden Brent, and that's where my vote went.
It's easier for guitarists and harmonicas to put their talents out front than it is for bassists and drummers, but the blues is a whole lot of mess without the rhythm section bringing the beat.
Let's start the rhythm section with our bassists. Bob Stroger has played with every important Chicago blues band you can name throughout his career. He won last year and he deserves it any time he's nominated because at 78, he is still working regularly. I'll confess to not being familiar with several of the other names on this list but there is another name that stands out to me and that is Patrick Rynn. He and tag team partner Chris James have made to fantastic Chicago blues record and the two of them have crossed generations to play with contemporaries and legends. Rynn is a great, great talent who makes his presence felt not because of flash but because of a muscular tone. He plays some heavy, heavy bass and hits that beat every time. Chris and Patrick's album Gonna Boogie Anyway was inexplicably and unforgivably ignored in these awards. Stroger is a great, great man and I'll be happy if he wins again but my vote went to Patrick both in recognition of his instrumental skill as well as the great album he helped make.
The drummers are a very cool group this year and there are a few names that are favorites of mine. Jimi Bott plays with Mannish Boys and his slick stickwork and steady groove are integral to what they do. Cedric Burnside is an incredible, accomplished player with the great bloodlines. If there's a blues record made in Chicago, you can guarandamntee Kenny "Beedy Eyes" Smith drummed on it. He may drum that Chicago style a lot but it says a ton about this son of another great Chicago drummer that he can play with so many musicians and fit seamlessly. Chicago blues has its own rhythm and Kenny is a master of it. Once again, I voted for him.
In the horn category, I once again supported Big James Montgomery. In the "other" category, it was never a question: I voted for my man Gerry Hundt, whose mandolin work I miss so much. I'm glad he's working with John-Alex Mason but I keep hoping for a follow-up to Since Way Back.
Instrumentalist-Guitar
Derek Trucks
Duke Robillard
Joe Louis Walker
Kirk Fletcher
Ronnie Earl
Instrumentalist-Harmonica
Bob Corritore
Charlie Musselwhite
James Cotton
Kim Wilson
Paul Oscher
Pinetop Perkins Piano Player
David Maxwell
Dr. John
Eden Brent
Henry Butler
Mitch Woods
Instrumentalist-Bass
Bill Stuve
Bob Stroger
Larry Taylor
Patrick Rynn
Steve Gomes
Instrumentalist-Drums
Cedric Burnside
Jimi Bott
Kenny Smith
Robb Stupka
Tony Braunagel
Instrumentalist-Horn
Big James Montgomery
Doug James
Eddie Shaw
Keith Crossan
Terry Hanck
Instrumentalist-Other
Gerry Hundt (mandolin)
Johnny Sansone (accordion)
Otis Taylor (banjo)
Rich Del Grosso (mandolin)
Sonny Rhodes (lap steel guitar)