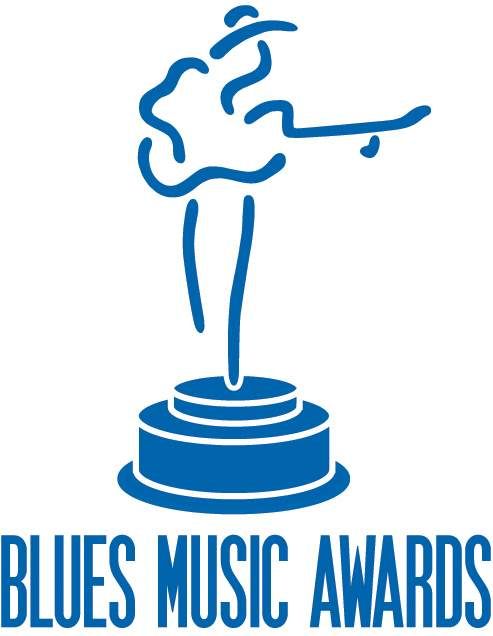 The traditional categories are probably my favorite BMA categories, which is why I've held them until near the end of my series. I love to hear artists take the blues and expand what can be done with the idiom but this is a music with a history and the artists who remain faithful to the roots help keep it strong. These are the sounds that made me a blues fan.
As with the Contemporary categories, the Blues Foundation honors a male and female artist as well as an album. As with the contemporary breakdown, we'll begin with the women.
Last year was the first year the Traditional Blues Female Award was presented as the Koko Taylor award, in honor of one of the heroes of blues music. Here are our nominees:
Koko Taylor Award-Traditional Blues Female
Eden Brent
Reba Russell
Ruthie Foster
Sue Foley
Teeny Tucker
Zora Young
If you're wondering how in the hell a voter is supposed to pick just one among those great names, you're not alone. Deb Davies won the award last year. If memory serves, Ruthie Foster won the Contemporary Blues Female award last year and finds herself nominated for traditional this year. Ruthie is amazing.
I learned of Teeny Tucker this year with her Keep The Blues Alive album. Zora Young is a powerhouse singer I discovered last year on the Delmark 55th Birthday DVD. Reba Russell was new to me this year, and that's one of the great things about these awards. I've discovered so many of the artists I listen by seeing them nominated.
If you have read my work before, you know how in the tank for Eden Brent I am. Her Ain't Got No Troubles was among my Best of 2010. I am deeply in love with that record and its predecessor Mississippi Number One. She is an amazing singer, pianist, and songwriter. She's won a slew of awards already and she's not done yet.
I'm a huge fan of Sue Foley and I'm terribly bitter her album with Peter Karp, He Said She Said, wasn't nominated for anything. That is one of the best of 2010! It should have been recognized and any of those songs would have been worthy of a Song Of The Year nod, as well. As a form of both protest and support, I cast my ballot for Sue. She and Peter made an amazing record together, one that rated among the most popular at blues radio. It had the commercial and critical plaudits. Attention must be paid!
Traditional Blues Male Artist
Alabama Mike
Charlie Musselwhite
James Cotton
Magic Slim
Super Chikan
This year isn't as stacked from top to bottom for me, but it was still a tough call when it came time to choose. Super Chikan is an incredibly popular performer on the blues circuit and my buddy and BBS colleague Joan Hunt has been singing his praises for some time now. Alabama Mike hails from my neck of the woods, or at least from my current state of residence. James Cotton is on the Mount Rushmore of blues harpists, as is Charlie Musselwhite. Magic Slim is in his 70s now and hasn't slowed down a bit. His Raising The Bar was a huge hit at radio.
When it came time to choose, I had to go with Charlie Musselwhite. He dug so deep on The Well, telling stories of hard-won victories and tremendous loss. He was rightly inducted into the Blues Hall of Fame last year and his amazing career is showing no signs of stopping. What an amazing artist!
Traditional Blues Album
Charlie Musselwhite - The Well
Duke Robillard - Passport to the Blues
James Cotton - Giant
Pinetop Perkins & Willie "Big Eyes" Smith - Joined at the Hip
The Mannish Boys - Shake for Me
I know it's repetitive to tell you how tough many of these categories are but this one was brutal and that's after I take into account that some great records got wrongly ignored.
I'm going to throw a brief temper tantrum that Chris James & Patrick Rynn's Gonna Boogie Anyway and Kilborn Alley Blues Band's Better Off Now didn't make this cut. That is wrong, wrong, wrong! I'm not going to be petty and tell you which albums I'd have pulled to get those on the list because all five of these albums are good and a couple of them are really great. It was still wrong to omit those two albums.
I touched on how much I love Charlie's record. Pinetop and Willie won the Traditional Blues Grammy for Joined At The Hip and it was well deserved. The Mannish Boys and their bevy of friends and collaborators came together to make a strong record. James Cotton got some assistance from the Neal family to put out a solid disc as well.
The "natural" choice for me would have been The Well but I decided to split my voice and show support for Charlie and Duke Robillard. Both The Well and Passport To The Blues are spectacular records I keep coming back to hear. Charlie and Duke have been doing this for decades and both deserve to be winners. On my ballot, they were.
To the question of who I think will win, it's really wide open to me. I like Eden's chances for the Koko Taylor award. She's a multiple-BMA nominee this year, her record is gorgeous, and she rightly seems to be a darling among voters. For the men, I have no idea. Super Chikan has a passionate following and those people vote! James Cotton, Charlie Musselwhite, and Magic Slim have been around forever and are revered. Alabama Mike is a talent but will probably be overshadowed by the others. I have a hunch this will be a win for Musselwhite, and same for the album.