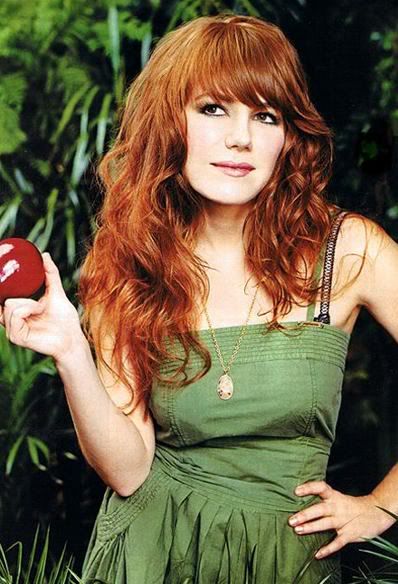 I'll be taking in my third U2 show and second on the 360 tour tomorrow. There was no chance I was going to miss them when they were coming closer than they'd ever been (previous shows were in Lexington, KY and Atlanta) regardless of who was opening for them but I was intrigued when I learned said opening act would be Florece + The Machine. I'd heard of them but knew very little about them other than they were causing a bit of a stir in the UK as all new UK bands do (see: Arctic Monkeys, etc) but had never heard a note by them. Opening acts have been sketchy with me in the past. I've recently become a fan of bands like The National and Howling Bells after first seeing them live but have also been treated to some performances so uniformly awful I've blocked them from my memory.
As the show drew nearer, I decided it was time to find out what I was in for and decide if I wanted to get to the show on time or linger in the parking lot and the predicted 100 degree heat before finding my way to our seats. I picked up a copy of Lungs and can I please say that I won't be arriving for the show on time, I'll be getting there early. Sometimes there is substance to the hype!
I love the record and cannot wait to see and hear Florence and her band live. I've quickly taken to several songs from Lungs but if I had to pick a favorite, it would be "Drumming Song." Despite my curmudgeonly bitching, I'm not opposed to beat-oriented music at all. There are plenty of artists who interesting rock and pop and experiment of electronic elements; you just won't find most of that on a Top 40 station. "Drumming Song" is, not surprisingly, a beat-heavy song but it's Florence's layered vocals in the instantly catchy chorus that really make this stand out. Don't believe me? Watch and listen. I will be on tomorrow.