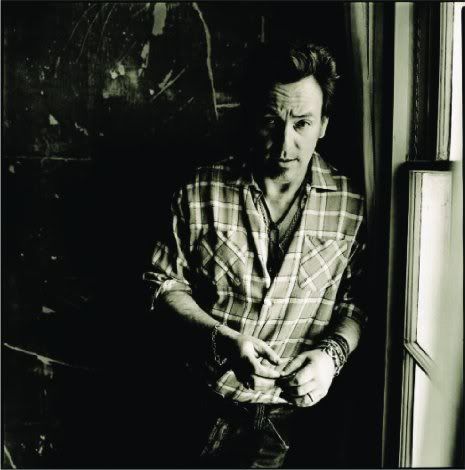 Here in northeast Ohio, back in 1803…
Bruce Springsteen & The E Street Band brought their Wrecking Ball World Tour to Cleveland tonight on the heels of last night's snoozer in Albany and we have a different feel to tonight's show with "The Ties That Bind" and "E Street Shuffle" showing up early in the set. "E Street Shuffle" had been an early staple of the tour but has been alternated in and out over the last several shows.
It's not a big surprise "Youngstown" comes out in Cleveland tonight. It's a timely, topical song that fits with the Wrecking Ball theme and makes the obvious geographic sense. That was followed by the tour premiere of "My Love Will Not Let You Down."
The 1-2 of "Waiting On A Sunny Day" (another angel loses its wings) and "The Promised Land" was followed up by the Darkness On The Edge Of Town epic and fan favorite "Racing In The Street." "Racing" was played earlier on the tour at one of the Jersey shows but just doesn't come out nearly often enough.
The main set closed with some excitement with "Because The Night" and "Light Of Day," one of the rarest of Springsteen rarities that still hasn't been released on a studio album (it appears on his MTV Plugged CD as well the Live in NYC DVD). The song was performed at the band's Apollo Theater show that preceded this tour and their SXSW appearance but according to a little internet research still has been played fewer than 10 times since 1987, when it is believed to have debuted.
Bruce Springsteen & The E Street Band
Cleveland, OH
April 17, 2012 Setlist
We Take Care Of Our Own
Badlands
Wrecking Ball
The Ties That Bind
Death To My Hometown
My City of Ruins
E Street Shuffle
Jack Of All Trades
Trapped
Youngstown
My Love Will Not Let You Down
Shackled And Drawn
Waiting On A Sunny Day
The Promised Land
Racing In The Street
Apollo Medley
Because The Night
The Rising
We Are Alive
Light Of Day
### ### ###
Rocky Ground
Out In The Street
Born To Run
Dancing In The Dark
Tenth Avenue Freeze Out