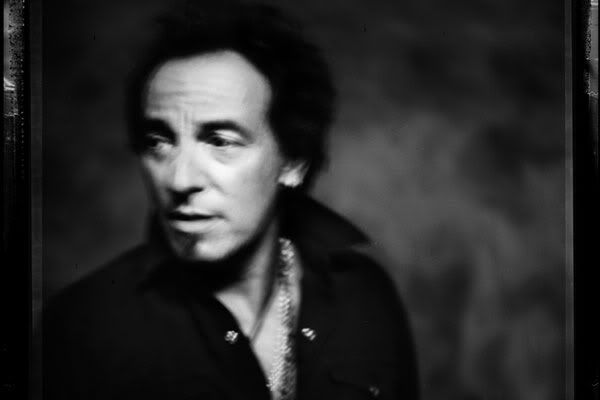 There were trailers and teasers yesterday on Twitter and Facebook and today Bruce Springsteen officially releases a video for "Rocky Ground," one of the songs on his latest LP Wrecking Ball, and a song that has led off most encores on his current tour. The "Rocky Ground" video follows the video for "Death To My Hometown," which featured live performance footage and current/former Rage Against The Machine guitarist Tom Morello.
I've spent countless happy hours listening to Springsteen (and a few I wish I could have back along the way) and never once did I listen to one of his albums or songs and think to myself, "He really needs to find a way to work some hip hop into these albums." Apparently he or someone else did because that's probably what's most notable about "Rocky Ground": backing vocalist Michelle Moore's spoken word/rap.
The "Rocky Ground" video is a bit more artsy than "DTMH" in that it's not spliced footage of the band onstage. That said, it's nothing particularly marvelous either. The Black and White clip uses the Lou Reed/INXS approach of someone scrawling the lyrics to the song dissolved behind hazy shots of people presumably traveling over rocky ground and suffering tough times that are part of our present.
It's difficult to fault The Boss for taking a lo-fi, lower cost approach to video making considering what a video can cost and the dwindling number of outlets actually airing them. It's not a novel approach but the combination of the images and words are quietly effective if you like the song. It's not one of my favorites from a new record I'm a little less than in love with. It's better than another video of 29 people lipsynching on stage and it's not without any aesthetic merit but it's not special, either.
So here it is…the world premiere of Bruce Springsteen's "Rocky Ground" video. Have a look and tell us what you think.