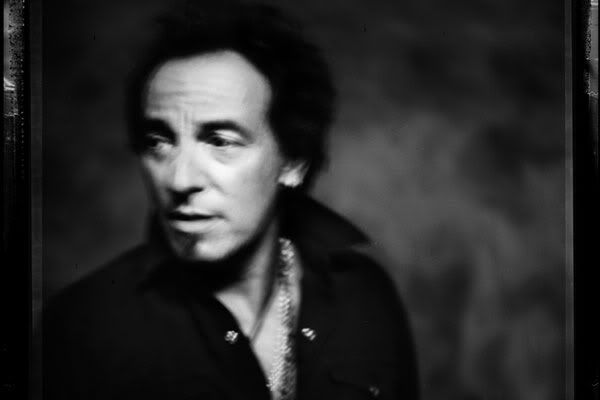 Bruce Springsteen kicked off the European leg of his Wrecking Ball tour in Sevilla, Spain and according to reports you could have swung a wrecking ball in some areas of the venue and not hit a soul. It turns out those not in attendance didn't miss much.
The setlist for tonight's show was unremarkable, heavy on songs from Born In The USA. That doesn't mean it didn't have its highlights it did but the "wow" moment just didn't happen despite this being a 27-song show. Put differently there were a whole lot of "wow" moments as in: "Wow, is he serious with this?"
The highlights would be "Because The Night," "Candy's Room," and "The Ties That Bind." "Trapped" was played tonight as a sign request and it, too, is a good one. "She's The One" isn't a rarity but it always rocks hard on stage.
There was a tour premiere: "I'm Going Down." Maybe there shouldn't be a first time for everything. "Darlington County," "Bobby Jean," and "Dancing In The Dark" were also played, bringing the BITUSA total to four. The Rising Part 1 and 2 were both played: "The Rising" and "Lonesome Day" and while I don't have picture evidence to support it, I'm sure some kid sang "Waiting On A Sunny Day."
I don't know if I can convey just how dissatisfying and unimpressive this set list is. Go look at Newark and Detroit from the US leg and compare them to this. I hope this is just an Atlanta situation where, despite being 20 shows into the tour, the band decided to warm up and ease into things to kick off the run. The European debt crisis just got worse, kids, because Bruce owes these fans a refund or an actual show.
Badlands
We Take Care of Our Own
Wrecking Ball
The Ties That Bind
Death to my Hometown
My City of Ruins
Trapped
Out in the Street
Jack of All Trades
Candy's Room
She's the One
Darlington County
Shackled and Drawn
Waitin' On A Sunny Day
Promised Land
Apollo Medley
Because the Night
The Rising
Lonesome Day
We are Alive
Land of Hope and Dreams
### ### ###
Rocky Ground
I'm Going Down
Born To Run
Dancing in the Dark
Bobby Jean
Tenth Avenue Freeze Out