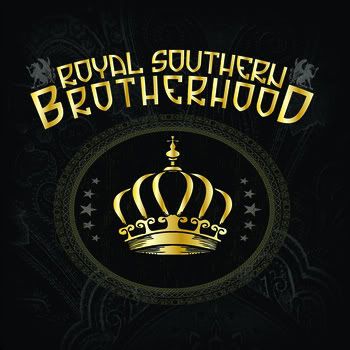 Royal Southern Brotherhood is a new supergroup comprised of bluesman Mike Zito, Cyril Neville, and Devon Allman along with drummer Yonrico Scott and bassist Charlie Wooton and their self-titled debut has already started making major inroads on the Billboard charts in the early weeks after its international release.
The three principles share vocal duties with Zito and Allman handling lead guitar chores throughout. The bandname and talents involved are a good indication of the sound of the 12-song album; this is Southern rock with a heavy blues and Allman Brothers Band influence. Many have tried to create or re-create that sound with varying degrees of success and the same is true for RSB.
Two of the best songs on the record are the two most Allmanesque tracks on the record: "Fired Up" and the instrumental "Brotherhood." What's interesting about them is they borrow from more than the Dickey Betts/Duane Allman twin guitar attack you'd expect with fine guitar talents like Devon and Zito. They also channel the dueling percussion work that Jaimoe and Butch Trucks perfected over the years. There is no mistaking the ABB influence on them. "Gotta Keep Rocking" sounds like a Bon Jovi or AC/DC song title but the song itself is one of the catchier moments and the guitar work is, of course, first rate.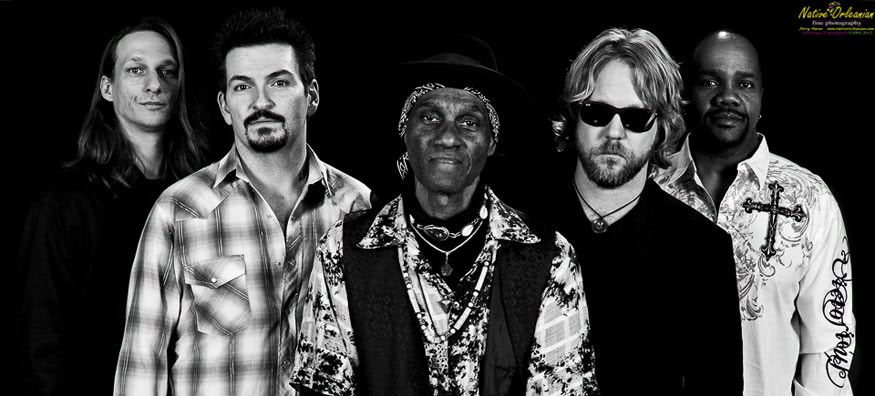 There's only one real miss on the record, "Sweet Jelly Donut." I love the ability of bluesmen through the years to create sexual innuendo in the least likely places (Eddie C. Campbell's "Making Popcorn" being a personal favorite) but this is worse than predictable lyrically and the music can't save it. You see it coming and you can't stop it. It's possible some will be able to take this with a pinch of salt and have a laugh at it but there are just too many of this kind of song for me to take the ride (if you like the euphemism, go listen to Billy Boy Arnold's "Jelly Roll Baker" on the recent award-winning Chicago Blues: A Living History collection).
Everything else falls somewhere in between. RSB is a steady, solid collection of blues-based Southern rock played well. Many supergroups are undone by the ability to mesh the talents and suppress the egos but that's not an issue here. Neville gets plenty of vocal time and Zito and Allman leave plenty of room for one another. A few more hooks or a bit more lyrical depth would elevate this otherwise fine album. There are a lot of pretenders out there but if you like your rock drenched in Allman Brothers Band-styled Southern flavoring, Royal Southern Brotherhood's self-titled debut may be just what you're looking for this summer for your backyard barbecues.