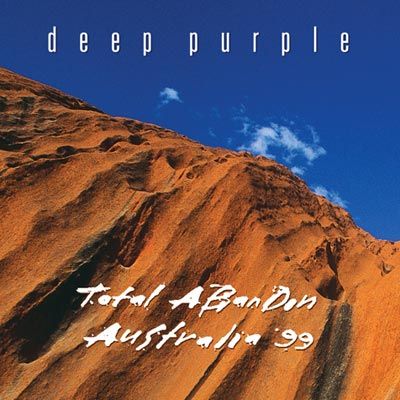 Replacing a guitar legend is never an easy task, but by the 1999 tour for Abandon, Steve Morse's second album with Deep Purple (and Jon Lord's last), the guitarist had firmly entrenched himself in the band, a position he has not relinquished. Total Abandon: Australia '99 finds the Mark VII lineup (which is the Mark II lineup with Morse replacing Ritchie Blackmore) as vital as ever, delivering a blistering live performance.
The show offers a good mix of newer tracks as well as 1970s classics, opening with "Ted The Mechanic" from 1996's Purpendicular. From the opening notes of this fan favorite, the band is on fire, with Morse and drummer Ian Paice driving the syncopated rhythms. The band digs back for a spirited version of the classic "Strange Kind Of Woman" that finds singer Ian Gillan in fine voice while Lord offers an inspired organ solo.
A majestic "Pictures Of Home" follows a gritty "Bloodsucker," a track originally on 1970's In Rock that was reworked for the Abandon album. Morse's playing on the former is spectacular, staying true to Blackmore's original vision without being derivative while Gillan shows he's still up the vocal high notes on the latter.
As an intro to the band's signature, "Smoke On The Water," Morse goes into a medley of legendary guitar licks from the likes of Led Zeppelin, Jimi Hendrix and Cream – a nice tribute to some of Deep Purple's peers. The track itself still retains its original fire, possibly because Morse hadn't played it hundreds of times like the rest of the band had at that point.
The CD closes with a driving version of the classic Machine Head track, "Highway Star." Lord and Morse are on fire, with Lord doubling the song's famous descending solo lick on the organ. One can sum up the show with what Gillan said at the song's conclusion, "Bloody amazing."
Deep Purple continues to perform live, delivering vital, rocking shows. Total Abandon: Australia '99 is proof positive of this and fans staying away because it's not Blackmore are missing out.