Chris Cornell is releasing a live, solo acoustic album Songbook on November 21 before embarking on a second leg of solo acoustic touring.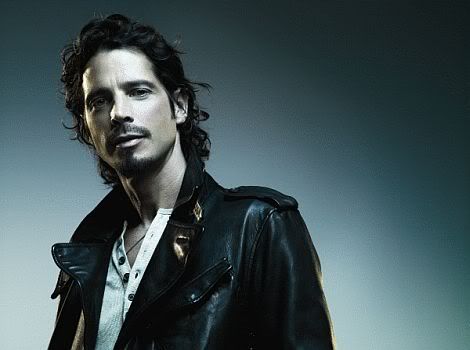 It's been awhile since I could bring myself to buy a Chris Cornell CD despite my enduring love for Soundgarden. His post-Soundgarden work has ranged from disappointing to godawful with only few, minor exceptions ("Can't Change Me" from Euphoria Morning" and maybe three songs from the first Audioslave record). The best thing he's done since Soundgarden was release a "posthumous" Soundgarden live album.
Songbook features songs from throughout Cornell's career -- Soundgarden, Audioslave, and solo albums -- as well as a few covers (full tracklisting below). I guess we'll be waiting a little longer for a new Soundgarden record (and that may be just as well). The covers are John Lennon's "Imagine" and Led Zeppelin's "Thank You."
There's also a new song on the collection called "The Keeper." The song appeared in a film and on a soundtrack for the film Machine Gun Preacher, based on the true story of a former drug dealer who finds faith and seeks redemption helping children in East Africa. The film version of the song is available through iTunes and a portion of the proceeds are being donated to charity. I've loved Cornell before and want to like him again so I'm dropping the $1.29 on "The Keeper" and hoping for the best. If nothing else, maybe a little of that money will actually make it to Africa and be part of doing something good. Check out the video for the song below.
Songbook Full Track Listing:
1. As Hope and Promise Fade
2. Scar On The Sky
3. Call Me A Dog
4. Ground Zero
5. Can't Change Me
6. I Am The Highway
7. Thank You (Led Zeppelin)
8. Cleaning My Gun
9. Wide Awake
10. Fell On Black Days
11. All Night Thing
12. Doesnít Remind Me
13. Like A Stone
14. Black Hole Sun
15. Imagine (John Lennon)
16. The Keeper