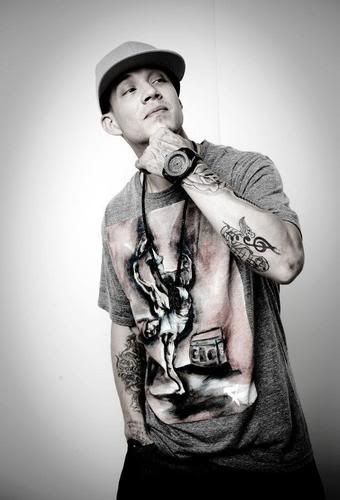 Chris Rene's video for his latest single "Trouble" is finally here and I have one question: Am I watching a music video, SONY ad, or both? "Trouble" was Rene's follow-up to his star making hit "Young Homie" and we receive this video just two months before his highly anticipated major label debut for Epic records. By the way, Sony owns Epic records... so the product placement isn't surprising as it is annoying, it was distracting and took me out of the moment watching the video all five times it happened (and I wasn't even trying to notice or count).
Enough about all that, let's get right into how despite the fact that "Trouble" was filmed in one of the world's most beautiful, eerie and romantic cities, you'd never know you were looking at New Orleans were it not for the one house on stilts and a random passerby with a creepy mask on. While I'm nitpicking I'd like to address the opening shot of the video where Chris wakes up in a spacious bed, reaches over and puts his trusty fedora on, has a flashback, and takes it off seconds later. Magic Fedora?
The video isn't as terrible as my griping is making it out to be but it's definitely safe and uninspired without a shred of originality. The saving grace here is that it is filmed in NOLA and if you concentrate and don't blink you do get some breathtaking, swampy and creepy views. Another major plus is the chemistry between Chris and his leading lady Tyri Rudolph who is almost as beautiful and distracting as the video's backdrop. Rene revealed to me in an exclusive interview last month that he had never been to New Orleans before and said it was surprisingly hot there. Wondering now if he meant the weather or his leading lady.
"Trouble" is a pleasant-enough video with a laid back Sublime feel that is forgettable to watch but, at least the song has enough to stand on it's own and will stay with you, I reviewed it earlier and was fairly pleased and impressed overall. I also learned in my interview with him that his debut album is out in October but no album art or title released yet. I'm excited about any upcoming singles and the actual album itself and seeing what Chris has been up to in the studio. As soon as I know anything, I'll be posting it here- stayed tuned, Renelians.
Enjoy "Trouble" below: