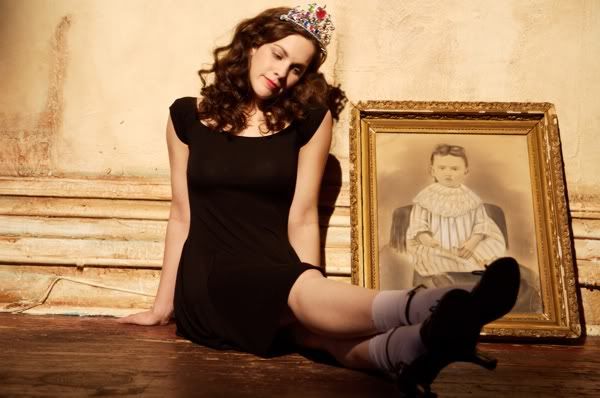 I joke with my faithful companion and loyal sidekick that, to quote Tom Petty, he's "the man who loves women" and it's going to get him buried "in the pines, in the pines, where the sun never shines." He gets both of those references; the one I'd really like to throw in is Wilco's "I'm Always In Love" but it would be lost on him so I've applied it to me when it comes to music.
I'm in love… again. I was hanging out on Turntable.fm in the "It's All Connected" room and Yellow Dog Records honcho Mike played "Red Banks" by Amy LaVere from her new recordStranger Me. I was hooked before the song got to what he described as "the good part." Within days, I had a copy of the record and my current obsession the album's opening track "Damn Love Song."
A title like that is a bold, defiant way to open a record and the song doesn't disappoint: "Here's your damn love song and don't it say it all?" It's a brilliant, haunting piece of songcraft and I don't have much to add other than I haven't been able to listen to anything else all night. It's so good you should hear it twice. In fact, you should see and hear it.
The live performance in the YouTube video is from SXSW and is stripped down and unvarnished compared to the album version. The studio version which you can stream here on the page, as well isn't exactly overproduced but harmonium, air organ, and accordion give a different feel to the song. Both are excellent because Amy's voice is the heart of the song.
Take a few minutes to watch and listen. That's all it took for me.