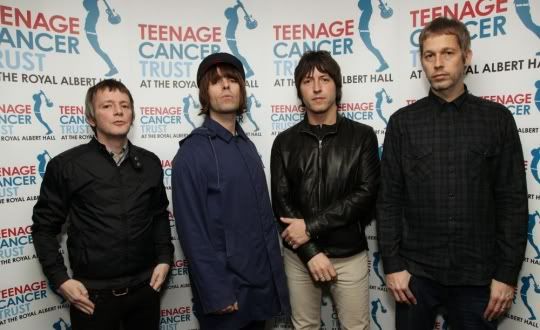 Let's get this out of the way straight away: yes, "The Roller" was better when it was "Instant Karma," but damn you, Liam Gallagher, for recycling that riff and melody and making a song that's still catchy as hell! Now that we've handled that bit of housekeeping, let's talk about this single from the Beady Eye record Different Gear, Still Speeding.
Liam is a tricky cat to handle because he's often as unsympathetic a figure as you're likely to encounter in the music world. There are 10,000 bad things to say about the guy and just about the time you're ready to say "the hell with him," he gives you something like "Songbird" from Oasis' Heathen Chemistry or a few of the songs on Beady Eye's debut.
He's not brilliant with lyrics and from a certain vantage point he's a terrible singer, but there's something compelling about his melodies and he can do something captivating with his voice when he steps to the microphone and gives it a genuine effort. I've tried for years to convince myself he was a useless appendage in Oasis but there are some songs that just wouldn't work without his bratty, brash, snotty way.
I don't know what the song is about and the video is a bit daft and dippy but I can't stop listening to it and can't help but sing along with it, even if it makes fuckall sense to me. Music is fun when we're connected to the musician making it and when we feel invested in it, but antiheroes and nonsense songs can be just as fun; thank God Liam Gallagher is here to remind us of that.