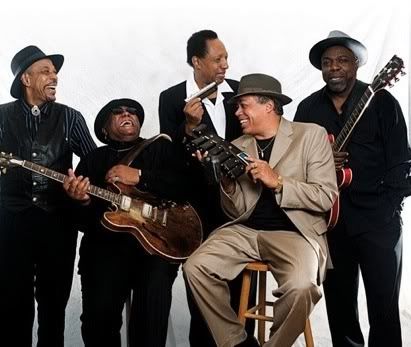 The great Billy Boy Arnold is one of the featured artists on the new Chicago Blues: A Living History - The (R)Evolution Contiunes and a personal favorite of mine. This clip you're about to see is Billy Boy Arnold performing a song he recorded on the first Living History package. It's a Tampa Red Song called "She's Love Crazy" and it's fantastic. Fellas, I think I speak for all of us when I say this is a "problem" we'd all like to have.
Arnold got harp lessons from the original Sonny Boy Williamson, John Lee Williamson, and you can hear the influence. Arnold also has one of those pure, smooth voices and I love hearing him sing. I got to hear him do this tune at the Blues Music Awards in 2010. I wish that version was on YouTube but this one is awfully good and features some of the musicians who have been part of the Living History series (Billy Branch, Johnny Iguana).
Another factoid some of you may or may not know about Arnold: he worked with the great Bo Diddley on some of the legend's early singles.