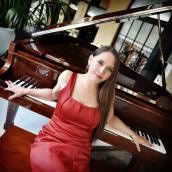 Our pals at Yellow Dog Records posted a link to this yesterday and I couldn't pass up another chance to tell you all how much I love Eden Brent and her Ain't Got No Troubles album. I heard a lot of great music last year but there are a small handful of releases that stood above the rest: The National's High Violet, Nick Moss' Privileged, and Eden's Ain't Got No Troubles. There were a lot of other great records but when I look back on 2010, those are ones I'll remember most.
The first time I heard this song, I asked the world if Eden could have a Norah Jones moment, referring to the smashing success of Jones' glorious debut Come Away With Me. I still believe the answer is yes, if this song and record had been given half a chance by some of the BigWig Assholes who 'make' these decisions. That's not to say it went unnoticed. Brent was nominated for three Blues Music Awards, a Blues Blast Music Music Award, and the album made a number of year-end lists.
This is a brilliant piece of songwriting, laughing through troubles and finding the upside of being so down. Not only is Brent an amazing singer, songwriter, and pianist, she's also a great entertainer. I saw her perform at the 2010 BMAs and she was electric. No one had heard the two songs she played, as Ain't Got No Troubles hadn't come out yet, but she killed it and wowed the crowd. She did a set at BB King's in Memphis the day of the BMAs this year, this time with a band backing her, and the packed house was into it because she was clearly into it. On a good day, I don't know if anyone has more fun playing than she does and that was a good day.
So is the performance we get to watch below. My hopeful prediction of widespread commercial success may not have come true but it's not too late. Great music is timeless.
In fact, let's do a bonus round: here's the studio version of the song. You can't watch it but you should listen to this one, too.