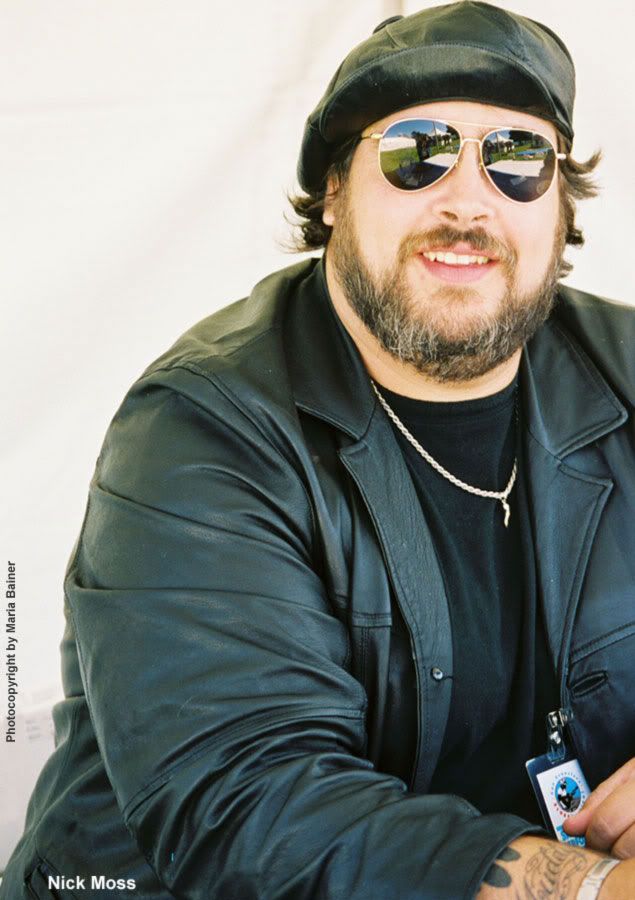 Welcome to the next edition of Music Television @ Blinded By Sound, our unending quest to bring image and sound to our readers.
Today's clip is a couple years old but it's a favorite of mine and I just had to share it. The first time I heard Nick Moss & The Flip Tops play was their Blues Music Award-nominated album Live At Chan's (Vol. 1) and one of my favorite cuts on that album is Nick and the guys playing an old Freddie King classic "I Love The Woman." This version is from the Kalamzoo Blues Festival in 2007 and it rivals the version heard on Chan's. Not many guys do Freddie King well. Nick does in part because I'm sure Freddie is one of his major influences (I've never asked, though). At any rate, this is a killer version of a great song by one of my favorites and one of the best. The best way to hear this song is with your volume turned very, very loud. Don't be afraid to stand up and cheer in front of your computer unless that will get you fired or deported.
Remember, boys and girls, Nick's new album comes out in October and you will hear all about it right here at BlindedBySound.