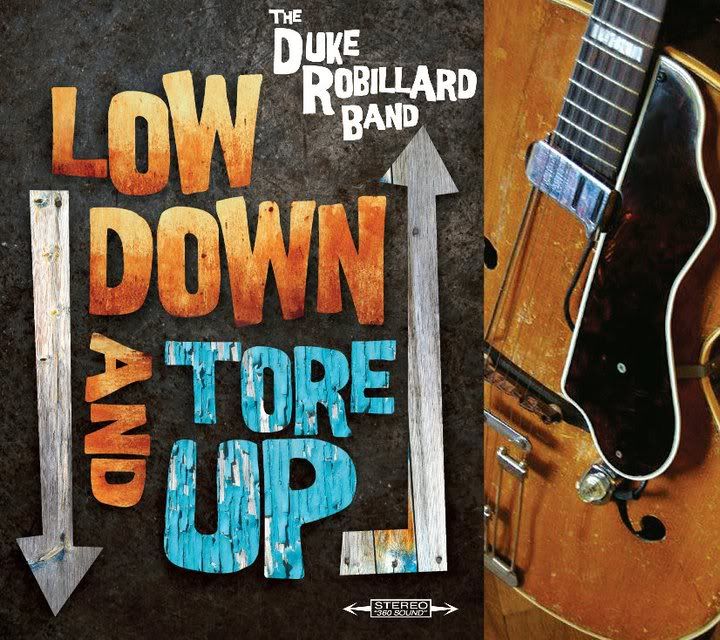 We once again use our BBS Music Television series not to look back in time at songs we once adored but instead to wet our appetite for music waiting to accept our love. Yesterday we started a stampede of excitement for the new Noel Gallagher record; today, it's Duke Robillard's turn.
Low Down And Tore Up will be released September 20 through Stony Plain Records and features 14 songs. We have a full tracklisting (courtesy of Billboard) and the artwork for the album courtesy of Stony Plain. We also have a promo video! Low Down follows up Passport To The Blues, one of my favorite blues discs from last year. I'm positively thrilled he's returning so soon with new music but gutted that the release date is still two months away! I weep for every day I must wait to have this song and the rest of the collection in my hands.
Let's focus on the positive, though. We have "What's Wrong" is one of the tracks from the upcoming album and Duke and his band filmed a video for it, so let's all have a look and listen.
Duke opens with some dusty, Delta-style picking before his band kicks into a stop-time rhythm reminiscent of so many classic Willie Dixon/Muddy Waters tunes. Sax Gordon blows some badass tenor sax and Robillard once again delivers a fabulous guitar solo of his own. You think this is going to be any good? September 20 can't get here fast enough. Here's the full tracklisting:
Quicksand
Train Fare Home
Mercy Mercy Mama
Overboard
Blues After Hours
Want Ad Blues
Do Unter Others
It's Alright
Let Me Play With Your Poodle
Tool Bag Boogie
What's Wrong
I Ain't Mad At you
Twelve Year Old Boy
Late For You Baby