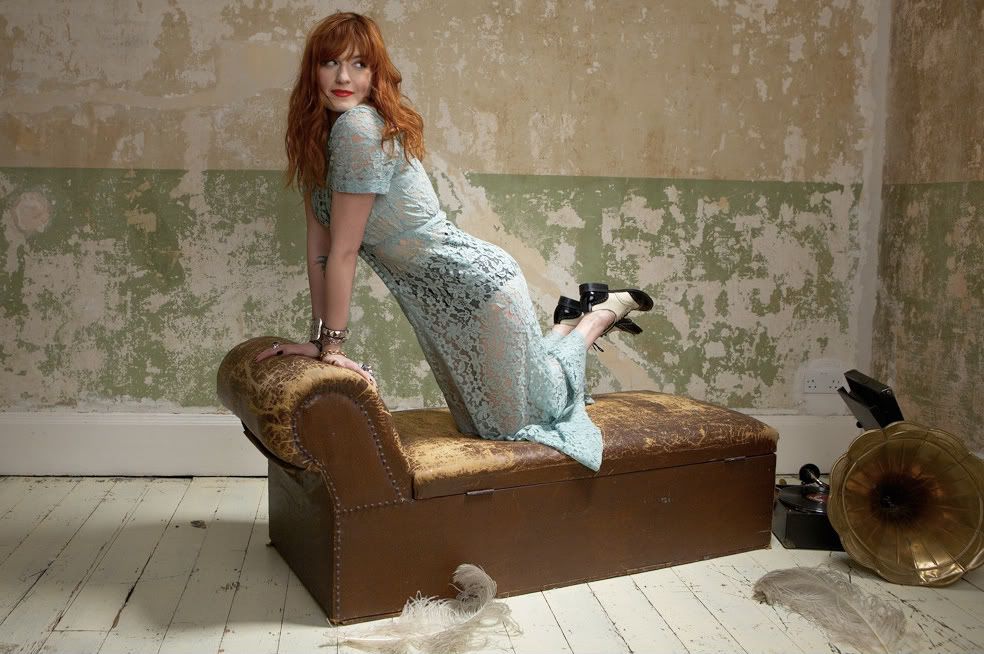 "No Light, No Light" is the latest video from Florence + The Machine's Ceremonials, following "Shake It Off."
I don't know what I was expecting her to choose as the next single, but this wasn't it. I obsessively listened to the new album and it's brilliant; there's not a weak moment on it. I don't know what I would have chosen but this wasn't it.
I like to think I have an "ear" for a single, for a hit and I've guessed right plenty but I may have misjudged "No Light." I like the song but it didn't stand out for me hearing it within the cycle of song that is Ceremonials. Hearing it now, on its own, and seeing the video has changed my mind. I don't know how it will chart in the UK but I get it, I understand why it was chosen for single and video treatment.
I feel a bit dumb missing it in the first place, as the anthemic sound of so many of her past singles is now obvious, and those sounds have been paired with visual staples of past Florence + The Machine videos.
The video makes creative use of color and costume, contrasts of modern and historical architecture, and use of candles and religious iconography. I don't know what story she's trying to tell with any of this but the constant motion and mélange of images holds together even if there's no explicit narrative (that I can find) within them.
So let's hear what you think about the song and its accompanying video: