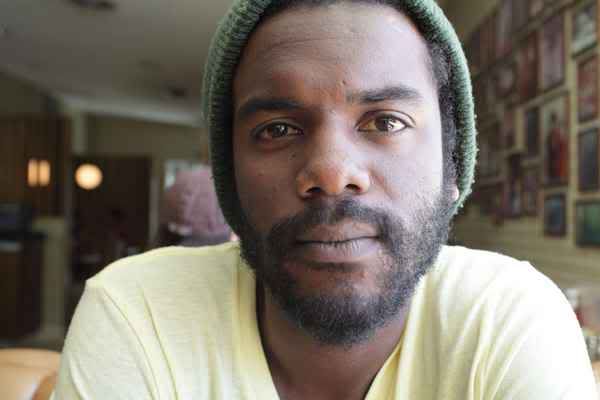 Back by popular demand, it's Gary Clark Jr.
I don't know if I've ever started an internet phenomenon or craze but we're going to try with Gary Clark Jr. Jordan Richardson turned us all on to him and pretty much every member of the BlindedBySound family has done some sort of backflip over him. Our readers have also responded with a resounding "Amen!" so we're going to see if we can help make this man rich and famous.
I posted a performance by Clark and his band at the Dave Matthews Caravan in Chicago. Well, here's another well-filmed clip from that same gig. To the powers that be: a live DVD of this entire show would be a tremendous idea and if we can't have that, how about putting this show up at Spotify for streaming or Bandcamp where we can download it in lossless format.We also know he has a couple EPs that have suddenly gone out of print. This just will not do. Free them! Fumigate them upon the people!
We are TeamGary. What the world needs now is Gary, sweet Gary. When Gary was in EgyptLand, let our Gary go! We just can't seem to get enough and we're going to bang this drum three ways: hard, fast, and continuously.
Setting aside the antics, this is a professionally shot performance of a guy whose talent we've all come to admire quite a lot. We have all our Gary Clark Jr. coverage gathered together so if you're catching this conversation midstream, check all of our coverage including Jordan's review and the performance of "Bright Lights" from the DMB Caravan. Be forewarned: you, too, might become a full-fledged member of GaryNation if you do.