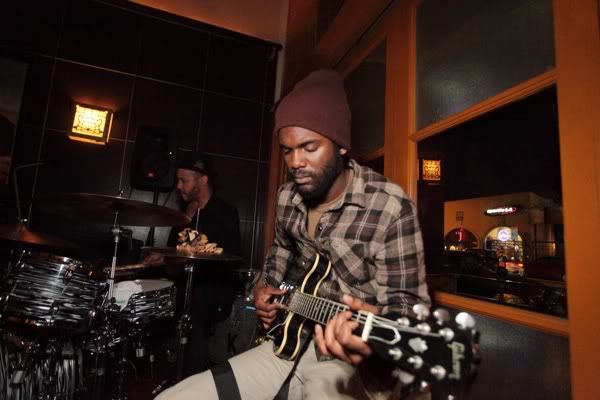 What are we thankful for at BlindedBySound? How about some brand new live performances by our hero Gary Clark Jr?
Clark stopped by the offices of Rolling Stone to play a three-song set and also did a brief video interview. A blind squirrel occasionally finds a nut so good on you, RS. It's about time you got on board with something worthwhile.
He is wrapping up touring in support of his Bright Lights EP, and hopes his next full-length album is ready in the spring (so do we!). "When My Train Pulls In" is on that EP as are the other two songs he played.
The EP version of "Train" is a live, solo performance as is the one in the video below, so the arrangements are similar but there are differences the EP version is longer, for starters and this gives us a chance to actually watch him make guitar magic.
Clark can melt faces with white hot licks as he does on the studio version of "Bright Lights," but here he uses chords and harmonics to create a textured solo that perfectly fits this more singer/songwriter side of his musical identity.
Christmas has come early, kids. We'll post more video this week.