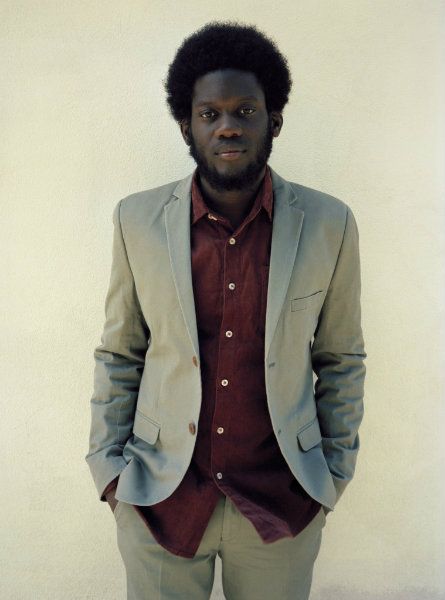 British singer/songwriter Michael Kiwanuka played with The Roots on Jimmy Kimmel's late night talk show this week and it was a fantastic performance from an amazing talent.
I posted a playlist of my Top 25 Songs of 2012: The Songs I Listened To Most and songs from Kiwanuka's beautiful Home Again album littered that list. I was actually surprised to see so many of them there. I knew I listened to it a lot but I didn't know I listened to it that much. I'm not surprised. It really is incredible
This performance of "Tell Me A Tale" with The Roots really special because it captures the spirit and sound of the original but changes up the rhythms of the arrangement. I was introduced to Kiwanuka when he played an opening set for Gary Clark Jr. last year in Nashville after they each played shows at Bonnaroo. Kiwanuka's touring band doesn't include the string and horn section he has backing him along with The Roots, meaning the beautiful flute work and the sweeping sounds of the studio version are stripped away onstage… but not tonight. He is able to perform the song without sacrificing any of the sound and it is a beautiful composition.
The rhythmic cadence is changed up a little with the help from Questlove and I love the feel of it. I love everything about this. I know I'm on another fanboy love gush but I'm so happy to see artists like Kiwanuka getting some exposure. So much of the music, art, and entertainment getting mainstream exposure aims for the lowest common denominator and shamelessly revels in a passion for dumbness. Michael Kiwanuka is special and talented and his record simply beautiful. Check out this brilliant performance and if you haven't already bought Home Again, get to bigger steppin'.