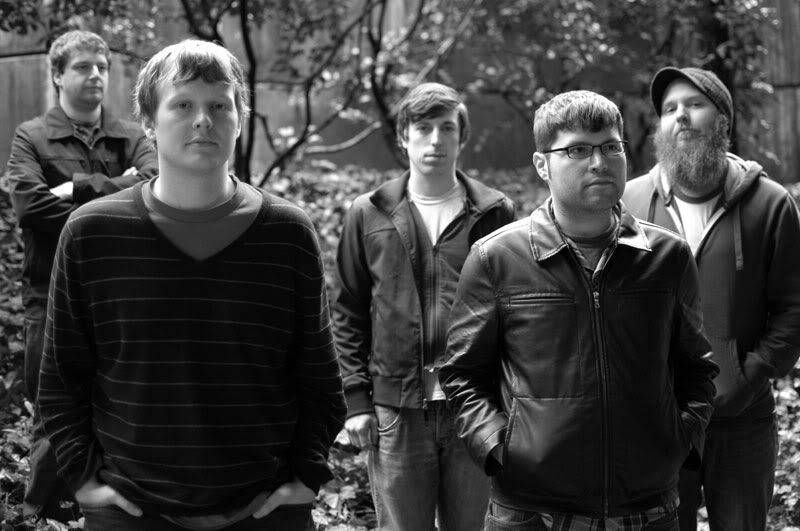 Seattle-based Elba is prepping the release of their self-titled third album on September 22 and have released a video of a track from the new set "From A Sinking Ship."
Elba is Nick Cappelletti (Vocals, Keyboard), Brian Graham (Bass), Matt Hartgraves (Guitar), Kellen Costello (Guitar, Background Vocals), and Chris Reisinger (Drums) and they recorded the new record with Graig Markel at Seatte's Recovery Room.
They've been heralded as "Seattle's band to watch" and have gotten considerable local airplay on stations that were once upon a time the launching pad for a slew of vital bands from the Pacific Northwest. Tour dates in support of the new record are being finalized and are expected to be announced soon as they try to capitalize on the momentum they've generated regionally.
The video for "From A Sinking Ship" isn't a cutting edge idea but has a professionalism beyond the reach of a lot of your indie bands; they're clearly aiming to expand their reach with this one.
"From A Sinking Ship" is a solidly crafted indie pop song that will immediately bring several bands of that ilk to mind. I'll be curious to hear more from the record. Do they have an adventurous side with other sounds and ideas or are they comfortable mining this terrain? Are they a good band in a crowded genre or do they have something to set them apart? The answer is coming soon. In the meantime, check out their video and head over to their bandcamp page to hear more: