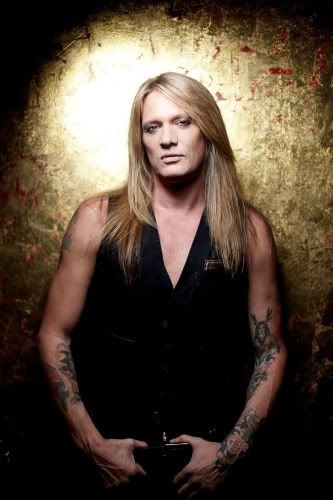 Screw Christmas In July, kids, it came for me in August as I casually came across this video for Sebastian Bach's new single "Kicking And Screaming" from his upcoming album of the same name. It's reportedly the first of three videos shot for this single.
This might seem random or out of left field for many of you since 'Bas fell off America's collective radar around 1991, after Slave To The Grind was released and he was fired from Skid Row in 1996. He's been anything but off the radar however; touring, making music, touring, doing various reality and competition TV shows, touring, and making this new album. Sebastian is a lot of things to a lot of people and due to his larger than life personality, run ins with police and TMZ cameras he's often perceived as less than what he really is.
For instance, if this video is your first glimpse of him since the '90s, you see age, hard-living, and perhaps the boozing has gotten to him and he looks like your typical, old, has-been rock star. What I see (and hear) is a man who is happy, enthusiastic about making music, in love and enjoying this moment.
If you've heard any (or like I have-all) of his solo efforts you hear growth in songwriting and musicality. Sebastian had a few runs in Broadway shows and there was a period where he lost that clear, classic tone to his high notes and it was overdone and fraught with vibrato. The video is a little silly and seeing a man in his forties giggle and grin like a shy school girl is somewhat off putting but all in all it works. He's happy, his girlfriend Minnie Gupta is doing a whole lot of nothing up against a wall, and the song is solid.
Videos are little more than another promo piece these days, and this shows us a fit, on top of his game Bach who sounds as good as he ever has on this brainless, fun metal track with a catchy hook. Makes me more excited than I ever was for his new album, which I'll be reviewing as soon as I can get my hands on it I'll go more in depth about the song when I hear it in context with the album. The single will be available for digital download on August 23rd and the album drops September 22nd.