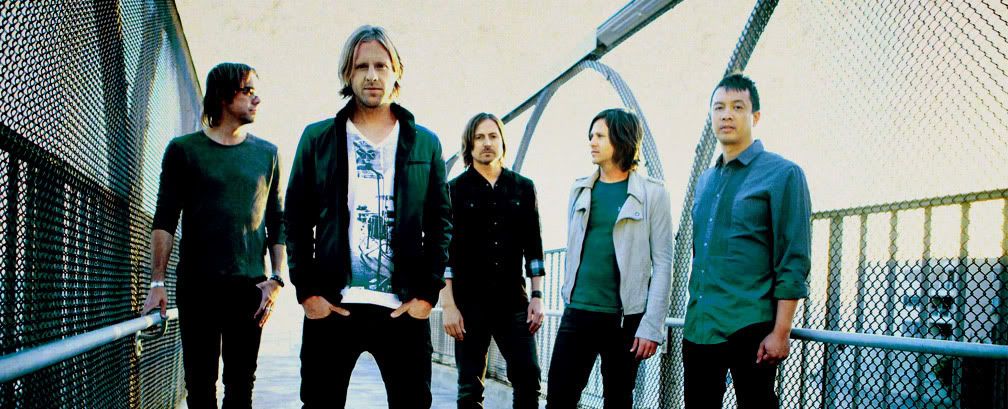 "The DJ" is my favorite of all the voices in my head because every day I wake up with a song or band in my head. Sometimes the seed is planted in those precious, semi-conscious moments before I'm completely awake and other days it takes a little while for "The DJ" to wake up and get his act together. It happens every day, though, and a song or band is planted in my head and it drowns out the other voices in my head -- even the ones that say, "Shut it, I'm trying to sleep -- until I satisfy the need to let the DJ queue it up and spin his record.
We started today with a Band Of The Day, and that band is Switchfoot. I spent time listening to tracks from the Hello Hurricane live album that accompanies Vice Verses in its deluxe edition. I listened to tracks from The Beautiful Letdown, Learning To Breathe and New Way To Be Human, as well. It's a Switchfoot morning and I thought I'd bring all my amigos along for the ride courtesy of the official video for the first single from the just released Vice Verses, "Dark Horses."
The first single from a given record rarely turns out to be my favorite and that's true of "Dark Horses" and Vice Verses (I reviewed the album for the site this past week) but just because it's not my favorite doesn't mean it's not good. This is a big, loud rocker and to borrow from another favorite band, Guster, "I've been one in a million, I've been a million to one." We're all the dark horse and now to borrow from John Lennon, "it's something to be." Hell, it may be the best thing to be!
To borrow from The National (you see how the DJ in my head works, don't you?) "it takes an ocean not to break" in this world and the "Dark Horse" identity as expressed in this song -- yes, let's go ahead and bring it back to Switchfoot -- is the type of belief it takes to make it in this world: "Born for the blue skies/We'll survive the rain/Born for the sunrise/We'll survive the pain." Welcome to the voice in my head. Thank you, Mr. DJ. "We are the dark horses...