The Dave Rawlings Machine
Twisted Branch Tea Bazaar
Charlottesville, VA
August 30, 2006

Disc 1 (MP3 encoded at 320kps)

1 Diamond Joe
2 I hear them all
3 Elvis Presley Blues
4 The Wicked Messenger
5 The way it will be
6 The monkey & the engineer
7 Copper Kettle
8 To Be Young
9 Knuckleball catcher
10 Key to the kingdom

Disc 2 (MP3 encoded at 320kps)

1 Big Rock Candy Mountain
2 I'll be your baby tonight
3 Luminous Rose
4 Queen Jane Approximately
5 I'll fly away
6 Long Black Veil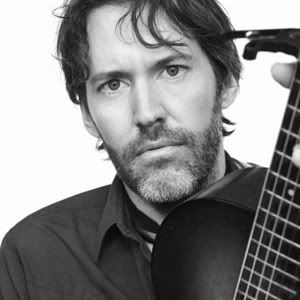 David Rawlings is the longtime companion of Gillian Welch. They've been writing and performing together for so long it is really rather difficult to seperate the two. While the duo have created four albums under Gillian's name, most recently they released an album under the moniker Dave Rawlings Machine. They have periodically toured under the DRM name as well. Determining the difference between the two is a bit like asking why Conor Oberst sometimes comes out from under the Bright Eyes title and performs solo.
The biggest difference, as far as I can tell, is that under the Dave Rawlings Machine name Dave sings lead, with Gillian adding in harmony. Exactly the oppostie occurs under just Gillian Welch's name. Song choices often lend themselves towards whoever is singing lead as well. Whatever the difference, or reason, between the name change if you are hearing Gillian and Dave sing its a bit like God's own choir. They harmonze like the birth of harmony. They sing songs as old as the mountains and create music that has always been.
This is a very early performance from the Dave Rawlings Machine (in fact this is the very first show of theirs available on Etree). Gilllian jokes at one point that its not a very well maintained Machine and that they've only perfomed in a few states (whereas under the Gillian Welch name they've hit nearly all 50). That being so, it does't mean that they are at all performing poorly. Since they had been performing together under Gillian's name for a few years they are in fact rather well oiled. Rawlings is an incredible picker and as mentioned their voices blend beautifully.
As Dave is singing lead, the song selections tend toward more lively tunes than the more longing ballads that Gillian is famous for singing. They cover three Bob Dylan tunes, tackle old timey tunes "the Money and the Engineer," and "Big Rock Candy Mountain" and even rock out with Ryan Adams "To Be Young (Is to be Sad, Is to be High)" which Rawlings also cowrote. Throughout the show they are obviously having a great time making jokes and generally playing for the enjoyment of it.
Sound quality is good. It is an audience recording so you hear the occassional clinking of beer bottles and audince chatter, but for the most part every one is very respectful of the performance and remain silent during song play. Tones could be a little warmer but overall it sounds really good, and the performance is just terrific. Highlights include Dave singing lead on "Elvis Pressley Blues," the aforementioned "To Be Young," and a nice version of Bob Dylan's "Queen Jane Approximately."