Just call her Niecy.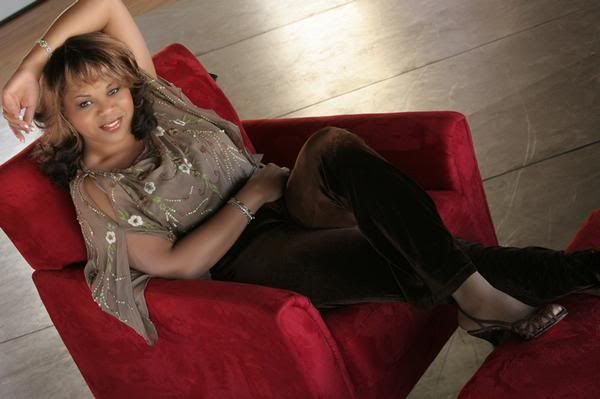 Deniece Williams' debut solo album, This Is Niecy, heralded the arrival of a sultry R&B vocalist. Reminiscent of Minnie Riperton's astounding range and soft vocal style, Williams' elegant singing had graced numerous albums. After putting in time as background vocalist for such stellar artists as Stevie Wonder, Roberta Flack and, yes, Riperton, she joined forces with Earth, Wind, and Fire's Maurice White, who taught her the music business. Gathering a group of songs originally intended for EWF, White brought much of the group into the studio (including Verdine White on bass, Freddie White on drums, and the band's horn section) to back Williams on her first solo effort. Released in 1976, This Is Niecy spawned the hit singles "It's Important to Me," "Cause You Love Me Baby," and "That's What Friends Are For" (not to be confused with the Burt Bacharach/Carole Bayer Sager song), but the biggest success—and one of Williams' best songs—remains "Free," a jazz-kissed ballad that perfectly showcases her wispy vocals.
The song begins as a slow burn, with Williams' whispery vocals perfectly accompanying the sultry lyrics: "Whispering in his ear/My magic potion for love." When the drums and horns subtly join in, the tempo slightly increases, but keeps the intimate tone. At first she croons seemingly straightforward romantic words: "Teasing hands on his mind/Gives life such mystery/Happiness all the time/Oh and how that just pleases me." But then the chorus kicks in, and the mood changes: "But I want to be free, free, free/And I just got to be me, me, me." Using her upper ranges, trilling the words "free" and "me," she emphasizes her desire to be independent, to "break from the more traditional lifestyle that had been mapped out for her," as Andy Kellman wrote for AllMusic. She had just broken from her time as a background vocalist, and this song (as well as the entire album) represented her emergence as a talent in her own right.
Throughout the beautiful ballad, Williams alternates between romanticism ("Feeling you close to me/Makes all my senses smile) with a dose of reality ("Let's not waste ecstasy/Because I'll only be here for a while"). As the song fades out, she hits the high notes while improvising the lyrics, particularly stressing the word "free" in case the listener failed to comprehend the lyrics' meaning.
Obviously "Free's" conflicting emotions resonated with listeners, as it reached number two on the Billboard R&B Singles chart and 25 on the US Pop Singles chart. The track fared even better in the UK, where it reached number one in 1977. This Is Niecy also scored impressive numbers, peaking at number three on the R&B charts and number 33 on the Billboard Album charts. "Free" also marked just the beginning of Williams' run of hit singles, including her duet with Johnny Mathis ("Too Much, Too Little, Too Late"), more solo tracks ("It's Gonna Take A Miracle") and of course her biggest smash to date, Footloose's "Let's Hear It for the Boy." But "Free" represents some of Williams' best work, and is simply the perfect combination of soul and just a touch of jazz.