This final DeepSoul Holiday Edition features not one, but two classic Christmas songs with a twist of R&B. Both feature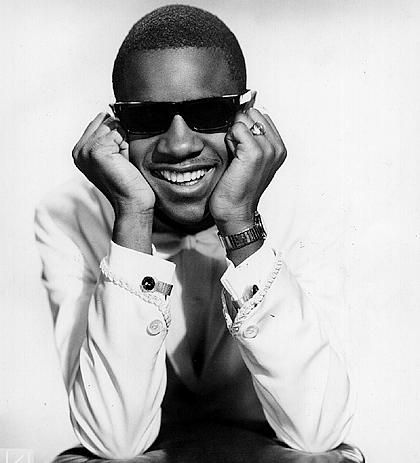 a young Stevie Wonder an artist who had outgrown the "Little Stevie Wonder" phase and was transforming into the astoundingly multi-talented, mature musician we know today. While the 1967 album Someday at Christmas may not appeal to everyone--AllMusic dismisses it by deeming it "the obligatory Stevie Wonder Christmas album" which is "par for the course, with standards like 'The Little Drummer Boy' coming off better than the new songs written for the project." I respectfully disagree, as "Someday at Christmas" and "What Christmas Means to Me" are charming, Motown-infused modern classics.
"Someday at Christmas," written by Ron Miller and Bryan Wells, contains just as much meaning today as it did 44 years ago. A solemn tune, it describes Christmas wishes, but not for toys. "Someday at Christmas men won't be boys/ Playing with bombs like kids play with toys," Wonder croons. Instead, the Motown songwriters paint a picture of peace on earth, with no more hunger and freedom for all. Lines like "Someday at Christmas there will be no tears/ All men are equal and no men have fears" still tug at the heartstrings, since we still dream that "Someday at Christmas man will not fail/ Hate will be gone and love will prevail." Wonder sings these lyrics earnestly, clearly believing every word he utters. Despite being over 40 years old, "Someday at Christmas" depicts a world we're still waiting to see. Backed by Motown's incredible house band The Funk Brothers, the gentle track nicely spotlights Wonder's powerful vocals.
On the flip side, "What Christmas Means to Me" celebrates the joy of the holiday season. Once again, The Funk Brothers provide solid backing, with the bass, drum and guitar rhythmically driving the song. Penned by Anna Gordy Gaye, George "Horgay" Gordy, and Allen Story, the upbeat tune calls out the best of Christmas: "Candles burnin' low/ Lots of mistletoe/ Lots of snow and ice" as well as "Choirs singin' carols/ Right outside my door." Wonder demonstrates his vocal versatility here, as he shifts from the wistful tone of "Someday at Christmas" to the bopping, good-time vibe of this track. The bridge, where he announces that he feels "like runnin' wild/ As angels and a little child," he and the Funk Brothers introduce some soul into the track, reminding listeners that while this may be a Christmas tune, it's a Motown Christmas tune. The icing on the cake? As the song fades out, Wonder busts out one of his trademark harmonica solos. Why the producer chose to end this song this way remains a mystery, as the solo is so funky and unbridled that the listener is left wanting more.
Just a few years after Someday at Christmas, Wonder seized full control of his career, writing and producing his own work rather than singing others' compositions. But even on "Someday at Christmas" and "What Christmas Means to Me," the then-teenaged Wonder showed signs of vocal sophistication. When he sings "Someday at Christmas there will be no wars/ When we have learned what Christmas is for," those words hold meaning today. It's as if Wonder recorded that track just yesterday. By showing Christmas' dual sides--joy and reflection--Wonder's R&B-tinged songs have taken their place in the holiday music canon.
DeepSoul is going on vacation, but will return with more rhythm and blues gems in 2012.