Lyricist Hal David's recent death has brought his work with composer Burt Bacharach back into the spotlight.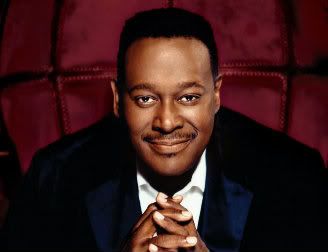 Indeed, the team produced an impressive number of modern classics, including "Do You Know the Way to San Jose," "Walk on By," and "The Look of Love," to name just a few. Singer Dionne Warwick recorded definitive versions of many of their tracks, but other R&B artists have made these songs their own. Even Bacharach admits that Aretha Franklin's cover of "I Say A Little Prayer" has superseded Warwick's original. Another phenomenal vocalist, Luther Vandross, took a Bacharach and David composition and transformed it into a work of deep longing.  Initially, "A House Is Not A Home" became a minor hit for Warwick in 1964. While Vandross never released the track as a single, it became a staple of his live shows and one of the highlights of his career.
After years of arranging, composing, and singing backup for such artists as David Bowie, Bette Midler, and Roberta Flack, Vandross experienced some success with the studio-created group Change. His vocals were featured on their 1980 cuts "The Glow of Love" and "Searching," priming his audience for his 1981 debut Never Too Much. The title track reached number one on the R&B charts, and peaked at number 33 on the Billboard Hot 100. The album may be primarily known for that song, but his sweeping version of "A House Is Not A Home" further established his reputation as one of R&B's finest singers.
Beginning with delicate strings and subtle percussion, Vandross scats softly, immediately setting the intimate mood. He carefully considers each word, his smooth voice dramatizing the lyrics to full effect. "A chair is still a chair/ Even when there's no one sittin' there," he croons. "But a chair is not a house/ And a house is not a home/ When there's no one there to hold you tight." After a slight pause, he adds a further heartbreaking statement: "And no one there you can kiss goodnight." Bacharach and David further contemplate word meanings, arguing that "A room is a still a room/ Even when there's nothin' there but gloom," but that a room is not a house, and a physical house is not a home. Vandross' careful phrasing emphasizes the different between "house" and "home," a slight but significant distinction.
When he reaches the bridge, Vandross demonstrates why he became one of the great song interpreters. Just listen to how he sings the lines "Now and then I call your name/ And suddenly your face appears." His voices rises in pitch and volume on that last word, underscoring the joy he feels when seeing his beloved. But this vision is an illusion, as he continues saying that "it's just a crazy game," and that "when it ends, it ends in tears." He vocalizes every word slowly and separately, lingering on the word "ends" twice. "Tears" also stands on its own, practically taking up an entire verse. With these lines alone, Vandross wrings out every ounce of emotion and tragedy of the lyrics. As the song gently soars toward its conclusion, Vandross moves from sadness to desperation: "Darling have a heart/ Don't let one mistake keep us apart," enunciating every syllable of "don't let one mistake" to argue against letting something small destroy their romance. During his final pleas, his voice soars on the lines "I'm not meant to live alone/ Turn this house into a home." He finishes by slowing the tempo even more on the lines "Say that you're gonna be/ Still in love with me," teetering on the verge of tears. In just over seven minutes, Vandross' voice becomes the leading man in an audio play, ranging from heartbreak to desperation to, in the end, hope that his love will come back home.
In 1988, Vandross paid tribute to Warwick by performing a bring-down-the-house version of "A House Is Not A Home." A room of jaded music industry insiders hung on his every word, while Warwick wiped away tears at the emotional end of the track. It demonstrated how Vandross could hold an audience captive just by his powerful voice, and it showed how Vandross had made this Bacharach and David classic his very own. For another spellbinding performance, view this 1982 Soul Train appearance, where he sings the vocals live.