Think Cameo's Larry Blackmon was the first to cry "oww" in songs like "Word Up"? Think again. The mighty Ohio Players, led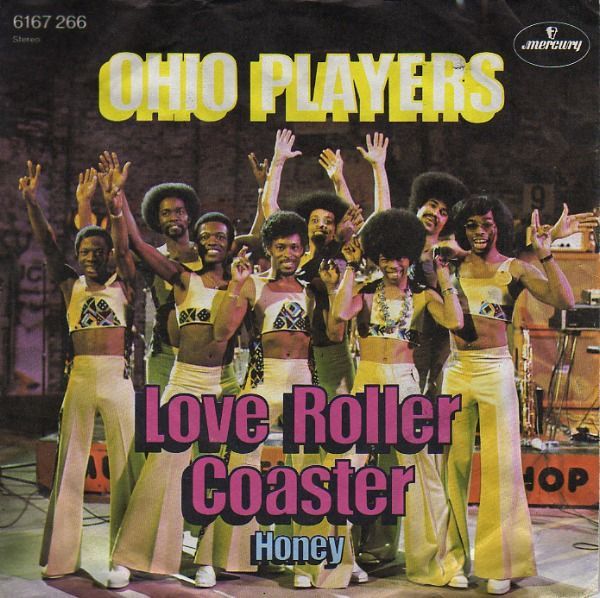 by vocalist/guitarist Leroy "Sugarfoot" Bonner,mixed Bonner's nasal sound with funky beats and blaring horns to create an impressive string of 1970s hits. "Skin Tight," "Heaven Must be Like This," and "Fire" represent just a few tracks from their extensive catalog. However, few songs best encapsulate their sound like 1975's "Love Rollercoaster." Bonner's death at age 69 on January 26 reminds us how they developed from their 1959 roots to record such an iconic song.
The Ohio Players began as the Ohio Untouchables, a five-piece soul band who found early success as a backing band for Detroit-based Lupine Records. By the early sixties, this early incarnation split up and returned to Ohio. But a few members formed a new group with Bonner, relocated to New York, and the re-christened Ohio Players became the house band for the Compass Records label. After recording a couple of barely noticed singles, the Ohio Players departed for Capitol Records in 1969. Their subsequent debut album Observations in Time failed to chart, and the band broke up once again. After returning to Dayton, Ohio, Bonner reformed much of the band to give success one more shot: their 1971 single "Pain," issued on a small local label, was soon picked up by a bigger Detroit label. "Pain" reached the R&B top 40, prompting them to release an album of the same name; their second disc, Pleasure, spawned the now much-sampled, spacy track "Funky Worm." Another label change and more personnel changes led to their big breakthrough, 1974's Skin Tight.
Along with their fat beats, tight horns, and Bonner's trademark vocals, the Ohio Players became notorious for their album covers and titles. Barely clothed women in overtly sexual poses comprised the cover art; in case listeners failed to comprehend the message, their titles spelled it out: Pain, Pleasure, Ecstasy, Climax, and Skin Tight, to name a few. Sex may sell, but the content ultimately rewarded the listener: think Sly and the Family Stone minus the politics. Their slinky beats and Bonner's yowls oozed sensuality, providing a soundtrack to the sexually liberated 70s.
Interestingly one of their biggest hits, "Love Rollercoaster," does not contain erotic-filled images. Instead, it consists of a call-and-answer between the band and Bonner. "Rollercoaster, of love," the group sings, with Bonner interjecting "say what?" As the tempo and chords change during the bridge, they sing "Your love is like a rollercoaster, baby baby/ I wanna ride" with Bonner responding "a crazy ride, girl!" Incredibly, a dark urban legend arises out of the instrumental break. As the drums pound and the rhythm guitar adds a scratchy counterpoint, a scream can be heard buried in the mix. Rumors spread that the screams originated from a woman being murdered in the adjoining studio. In reality, keyboardist William Beck emitted those high-pitched yells, trying to replicate the emotions of a rollercoaster ride.
Urban legend aside, three key ingredients make "Love Rollercoaster" work: Bonner's nasal vocals, Jimmy "Diamond" Williams pulsating drumbeat, and Bonner's relentless guitar riff. This standout from their 1975 album Honey still receives frequent radio airplay and remade by the Red Hot Chili Peppers in 1996. Besides Cameo, the band influenced generations of hip hop artists who have imitated or sampled the Ohio Players' music (OutKast, NWA, and De La Soul, to name but a few). Bonner's passing marks the end of one of the best funk groups to emerge from the seventies, and his distinctive voice and style will be rediscovered by future generations.