Once in a while an artist appears who seems as if she truly belongs in another era. She transcends easy-to-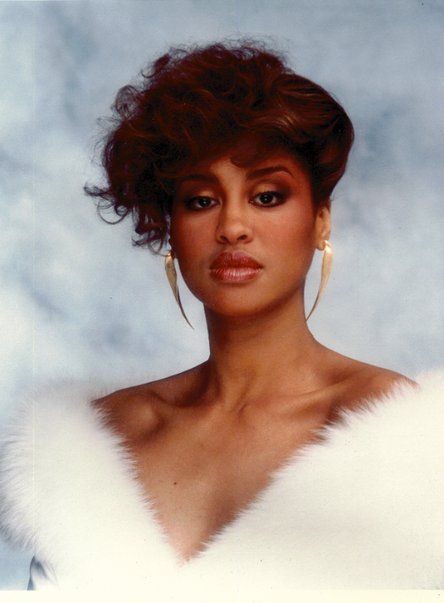 define genres, instead carving out her own sound. While some audiences may appreciate such originality, other listeners may not have access to a more unusual artist. After all, she may not receive radio airplay due to her inability to fit a specific format. This was the case for Phyllis Hyman, a gifted R&B/jazz vocalist who never found her niche. Her tragic suicide in 1995 cut short a fascinating career that spanned from Broadway to the concert stage, where she lent her unique singing style to everything from Duke Ellington classics to modern soul.
Born in Pittsburgh and raised in Philadelphia, Hyman relocated to New York City in the early 1970s, where she gained a reputation while singing in various nightclubs. Producer Norman Connors spotted her and invited her to guest on his 1976 You Are My Starship album. Her sultry interpretation of "Betcha by Golly Wow" earned her a contract with Buddah Records in 1977. A year later, Arista Records acquired the label, which put starmaker and Arista CEO Clive Davis in charge of her career. He paired her with then-superstar Barry Manilow; their collaboration, 1978's Somewhere in My Lifetime, spawned the title track radio hit. But Davis wanted her to cross over for greater success, so he teamed her with on-the-rise producers James Mtume and Reggie Lucas; this inspired paring culminated in the disco-era single "You Know How to Love Me" in 1979. Growing friction between Hyman and Davis led to her seeking more experience outside Arista.  Thus in 1981 she began a two-year run in the Broadway show Sophisticated Ladies, a tribute to composer Ellington. Her spirited renditions of "It Don't Mean A Thing (If It Ain't Got That Swing)" and "I Got It Bad (And That Ain't Good)" earned her a Tony nomination; clearly the show effectively demonstrated Hyman's versatility in jazz as well as R&B.
However, her stage success did not translate to greater album sales, and Davis ultimately dropped her from Arista. Ongoing contractual disputes prevented her from releasing another album until 1987, when Hyman moved to the Philadelphia International label. Produced by legendary songwriters (and Philadelphia International CEOs) Kenneth Gamble and Leon Huff, Living All Alone provided some choice cuts including the title track, a torch ballad that showcased her powerful voice and ability to emote through her singing. But another song, her cover of the Bobby Caldwell blue-eyed-soul hit "What You Won't Do for Love," demonstrates what made Hyman so special. Her phrasing and scatting, combined with her booming voice, definitely ranked her far above many of her peers. Listen closely for her vocal runs and fills, which make the song truly her own. She could begin from a very low range, gradually rising to an emotional crescendo during the bridge. Through this one track, Hyman leads a master class in how to sing with conviction and originality, all while subtly introducing some jazz into a well-known soul classic.
Unfortunately, bipolar disorder, alcohol and drug abuse, and frustration with not becoming a household name ruled her life and career. She continued releasing albums, performing in concerts, and appearing in videos, all while doing numerous stints in rehab. Despite her problems, Hyman could still wow listeners with those amazing pipes. I first became aware of her in 1991, when she released the single "When You Get Right Down to It," an intriguing mixture of modern R&B, hip-hop, and a touch of jazz piano. Despite the album's title, Prime of My Life, it was anything but; her ongoing struggles became overwhelming, leading to her 1995 death. Just a few months later, her posthumous release I Refuse to be Lonely clearly portrayed a woman in pain, although her voice remained undimmed.
She may not have been a huge seller, but Hyman's influence lingers in vocalists such as Jill Scott and Toni Braxton. Her deft balance of jazz and soul still sounds distinctive, and her interpretation of "What You Won't Do for Love" shows how Hyman could put her own stamp on a familiar classic.