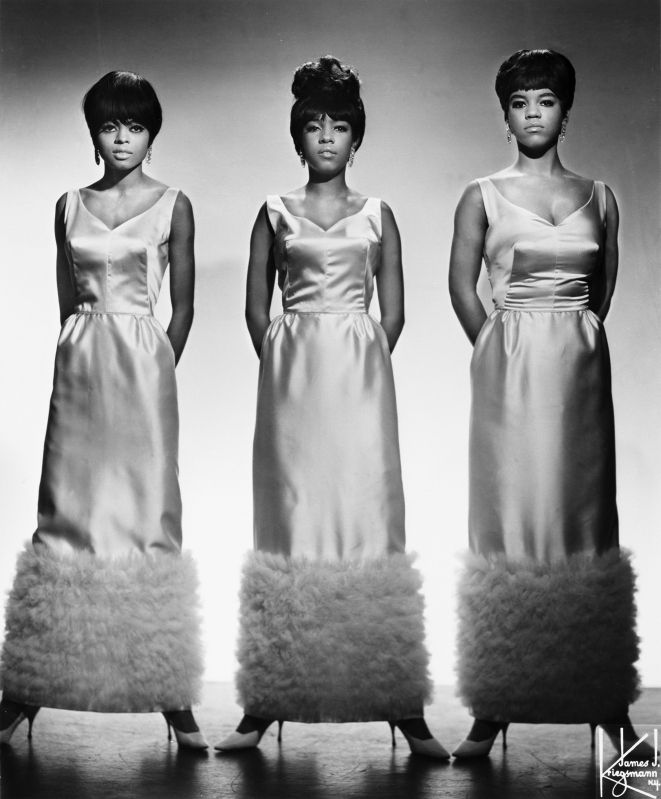 What happens when soul meets psychedelia? The Supremes' 1967 single "Reflections" perfectly represents how  Motown tried to incorporate the increasingly dominant "Summer of Love" vibe into their soul/pop music. In addition, it marked a new phase for the label's top-selling female trio.
"Reflections" became the first single released under the "Diana Ross and the Supremes" moniker, illustrating Ross' rising star power. But it brought some "lasts" as well: "Reflections" and its same-titled album served as one of their last collaborations with Motown writers/producers Holland-Dozier-Holland. Feeling overshadowed by Ross, original Supremes member Florence Ballard began her descent into alcohol abuse; shortly after recording the track, the label fired her. Despite these complications, "Reflections" is mostly remembered for its space age-like sound effects and its early use of synthesizers. According to Zeth Lunday's "Reflections: Motown in 1967," the song demonstrated how Motown wanted, however reluctantly, to expand their sound to fit current trends. Holland-Dozier-Holland were "inspired by new psychedelic touchstones like the Beach Boys' 'Good Vibrations,'" so they incorporated "sound effects from an oscillator into the song's opening; it was the sort of space-age touch that had never graced a Motown record before." The risk paid off: "Reflections" reached number two on the U.S. Billboard Hot 100 and number four on the R&B singles chart.
Indeed, "Reflections" is a long way from the upbeat "Baby Love" both in sound and verse. Bearing that signature Funk Brothers sound, the thumping beat is accented by an atypically omnipresent synthesizer. While often accused of being an inferior vocalist to other Motown divas, Ross turns in a nuanced performance on the track. Singing in a muted voice, Ross stresses the contemplative tone of the lyrics: "Through the mirror of my mind/ Time after time/ I see reflections of you and me." That first line "through the mirror of my mind" already signals a change, a nod to 1967's prevailing mood: expanding the mind (naturally and/or chemically). The theme continues in the line "Trapped in a world/ That's a distorted reality," again conjuring images of a house of mirrors. While mirrors show one's reflection, they can also distort, stretch, and otherwise warp reality. Clearly 1960s youth would grasp these images.
The rest of the song emulates a typical pop song subject: mourning a breakup. "'Cause although you're gone/ I keep holding on/ To the happy times/ Oh, when you were mine." But skilled craftsmen Holland-Dozier-Holland continue playing with the theme of images: "Through the mirror of my mind/ Through these tears that I'm crying/ Reflects a hurt I can't control." Here the perspective is clear--the narrator is viewing her predicament through her own lenses, in this case her past experiences of love and loss. However, she can no longer shape her own reality, as her emotions have dominated all reason. Is this reflection accurate, that she cannot control her situation? The next verses suggest no: "As I peer through the window/ Of lost time/ Looking over my yesterdays/ And all the love I gave all in vain." Instead of the younger and more naïve narrators of early his like "Baby Love" or "You Can't Hurry Love," "Reflections" is sung from the perspective of an older, wiser, and world-weary protagonist. The themes of image and sight are again mentioned, but at this point Ross sounds plaintive and introspective, reflecting on her past and seemingly ignoring her future.
As the song progresses, the Supremes drive home these themes with their signature close harmonies and Ross' fragile yet emotive voice. The narrator laments the lost time and years she spent with her lover, stating that "Right before my eyes/ My world has turned to dust." These warped images obviously haunt her, as Ross croons the lines "Everywhere I turn/ Seems like everything I see/ Reflects the love that used to be."
In addition to Ross and the Supremes' fine performance, "Reflections" shows how soul/pop songs can address sophisticated subjects with techniques worthy of a literary criticism course. More psychedelic soul fusions would follow, such as the Temptations' "Psychedelic Shack" and George Clinton's entire catalog. But "Reflections" does indeed reflect Motown's earliest venture into psychedelic rock and its accompanying imagery.