While the talk box may have been nothing new, the 80s act Zapp and Roger took the technology to new, funky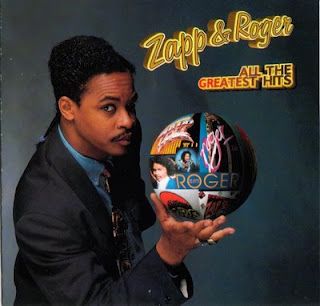 heights. Initially underappreciated, the act gained renewed respect from '90s hip hop artists who frequently sampled their work. In fact, lead singer/keyboardist Roger Troutman lent his computerized vocals to Dr. Dre and Tupac Shakur's hit "California Love," even appearing in their Mad Max-themed video. The group met a tragic end in 1999, when brother Larry Troutman shot his brother Roger, then turned the gun on himself. Despite their all-too-brief career, Zapp and Roger's electronic-themed tracks still sound fresh today. Need proof? Listen to their 1980 single "More Bounce to the Ounce," and wonder in the fact that sounds as if it had been recorded yesterday.
The act originally began as a family affair, with Roger being joined by brothers Lester, Larry, and Tony. After playing around Ohio, their home state, they acquired more band members and released one single, 1976's "I Truly Love You," to little notice. As they toured the Midwest, Zapp gained more notice, eventually garnering the attention of P-Funk master George Clinton and Bootsy Collins. After Collins produced the band's self-titled debut, and Roger and Zapp never looked back. They racked up an impressive number of R&B hits, including "Computer Love," "So Ruff, So Tuff," and their biggest hit "I Want to be Your Man," one of the best-selling songs of 1987. But their entire career kicked off with "More Bounce the Ounce," a relentless groove that peaked at number two on the R&B charts and hit the top 20 of the Billboard Dance Music/Club Play singles chart.
At almost ten minutes, "More Bounce to the Ounce" immediately establishes a bass-thumping rhythm that never lets go. Roger's distinctive vocoder-powered vocals recalls Kraftwerk in its robotic effect, yet somehow his singing retains warmth. "G-g-g-g-get on the dance floor, baby!" he cries, the scratchy rhythm guitar further accenting the tempo. Admittedly the lyrics are far from deep, mainly commanding listeners to get down, with Roger encouraging the ladies: "I never ever, ever seen a sexy girl like you, baby" he cools in a robotic voice. Chances are you've heard so many fragments of the song sampled elsewhere, from the "shake it mama" chant to Roger's various vocal tics ("oo we oo we yeah yeah yeah yeah"). He promises that he will make everyone bounce, and accomplishes just that.
In 1998, just a year before Roger and Larry's deaths, the group performed at Sinbad's Summer Jam in Aruba. Televised on HBO, the special showcased Roger's charming showmanship--think James Brown crossed with a cartoon character. The more Roger pulled exaggerated faces, changed costumes, and interacted with the audience, the more fans loved it. The performance perfectly captures what Zapp and Roger were all about--fun, making people move and groove, and turning out 100% showmanship. To this day, "More Bounce to the Ounce" remains one of the most sampled songs of all time; Who Sampled lists a staggering number of artists, from Public Enemy to De La Soul to Jennifer Lopez.
Zapp and Roger may have been underrated by a mass audience, but the hip hop community exposed their unique sound to new generations. This phenomenon is unsurprising, as their music sounds as unusual today as it did 32 years ago. For sheer joy and deep funk, look no further than "More Bounce to the Ounce."