The R&B world lost a true legend on August 22, 2011 when singer/songwriter Nick Ashford passed away. One-half of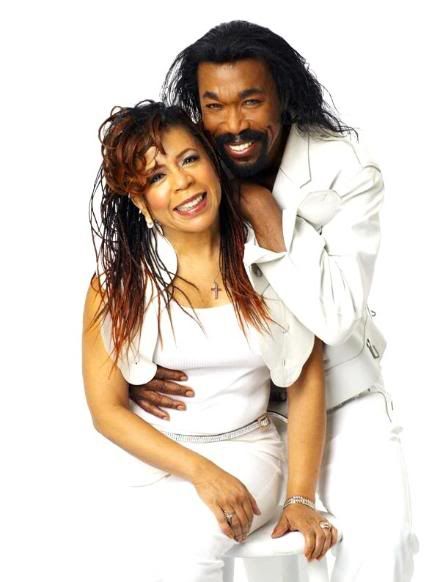 the powerhouse duo Ashford and Simpson, he and wife Valerie cowrote some of the best-known hits of the 1960s and 1970s for artists such as Diana Ross, Chaka Khan, Marvin Gaye, and many more. After meeting in 1964, the pair scored their first hit as composers when Ray Charles covered their tune "Let's Go Get Stoned." Moving to Motown, they began their run of classics with the Marvin Gaye/Tammi Terrell duets "You're All I Need to Get By," and "Ain't Nothing But the Real Thing." When Ross left the Supremes, Ashford and Simpson composed "Reach Out and Touch Somebody's Hand," which helped her launch her solo career. She also covered "Ain't No Mountain High Enough," originally recorded by Gaye and Terrell.
The duo married in 1974, continuing their incredibly successful partnership. More hits for Ross surfaced, including "The Boss," "My House," and "Missing You." Soul diva Khan also sang their composition "I'm Every Woman," later covered by Whitney Houston. Not limiting themselves to songwriting, Ashford and Simpson also forged their own performing career, signing with Warner Brothers in 1973 and recording eight albums. But their biggest success came in 1984, when they changed labels and released Solid; the title song propelled the album to number one on the Billboard R&B charts, and number 29 on the Billboard 200.
"Solid" still stands as one of the best odes to a happy relationship ever written. The steady beat almost recalls a heartbeat, and hearing their two voices reach a crescendo makes for a joyful listening experience. "And for love's sake, each mistake, ah, you forgave/And soon both of us learned to trust," Simpson croons, with both of them echoing each other in the lyric "We build it up and build it up and build it up," which transforms into the chorus: "And now it's solid/Solid as a rock." Like "Ain't No Mountain High Enough" and "Reach Out and Touch Somebody's Hand," the track exemplifies the pair's gift for building musical suspense, the song gradually increasing in volume and enthusiasm, until the chorus serves as an audible explosion.
Ashford and Simpson possessed a talent for penning memorable, feel-good tunes that stay with the listener long after the records stop playing. His well-crafted R&B songs, co-written with his wife, still stand the test of time. It's no wonder that Ashford has been inducted into the Songwriter's Hall of Fame, and that he, along with Simpson, leaves an impressive musical legacy. "Solid" serves as a testament to their long-lasting marriage and writing partnership.