The night we as American Idol fans wait for is finally upon us! Tonight, Tuesday May 24th, Scotty McCreery and Lauren Alaina will perform for your votes for the final time. One thing is absolutely certain-whoever wins will release a country album, which is okay with me because the last three winners (David Cook, Kris Allen, and Lee DeWyze, respectively) have all been one-note and virtually interchangeable with minor differences. I'll be happy to have them pollute the country waves and leave mainstream radio alone. I kid, I kid- I don't even listen to "real" radio anymore. And while I'd likely download a Scotty McCreery album or songs, it's much less likely I'd do the same for little miss Lauren Alaina, winner or not.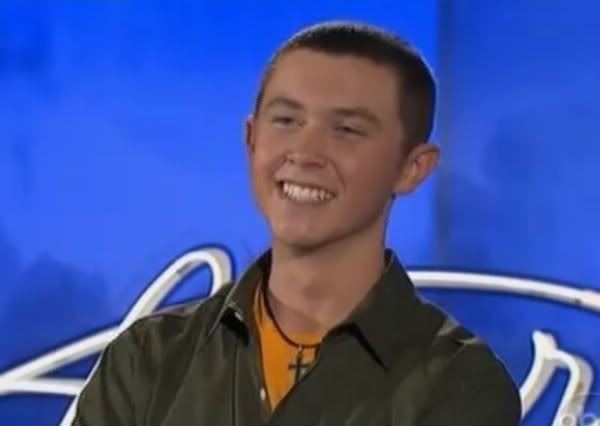 I know I already covered who could/would/should win and I named Scotty to be in the finale and having Lauren as his co-finalist was what I figured what would happen and what the producers and uncle Nigel were hoping for. It won't be an exciting finale. There will be no surprises, and no major variances from what these two have done thus far. The only major question mark is will Lauren remember her lyrics (she had an issue on the top three performance night) and that's not even a very exciting question.
Lauren auditioned with a Faith Hill/Tim McGraw song then sang a little Aerosmith for Steven Tyler, while Scotty has stayed true to the twang all season unless a theme week asked him to do otherwise. Lauren has tried to be the Kelly Clarkson clone they've wanted her to be, but I think last week's show was very clear on the direction she wants since she also chose a Faith Hill song as her personal pick.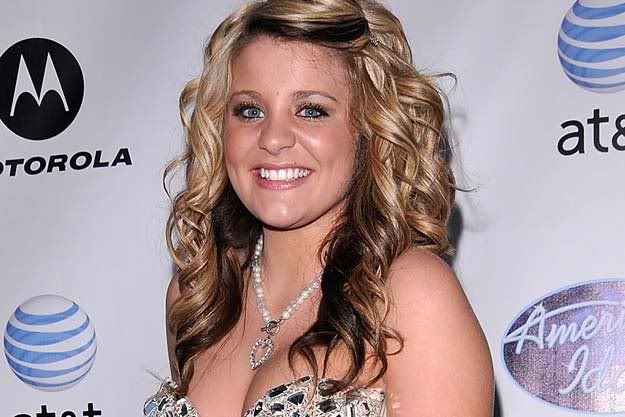 I'm hearing different things on what each contestant will sing, the formula seems to be set with each singing a producer pick (I'm hearing "Angels" by Robbie Williams or Tim McGraw's "Live Like You Were Dying" for Scotty and "Back To December" by Taylor Swift for Lauren), their audition song (You Never Looked So Good" for Lauren and "Baby Lock Them Doors" for Scotty). Also hearing that Carrie Underwood is picking a song for Lauren, one she allegedly wanted to sing herself during her winning season, and (omg!) George Strait is picking for Scotty. The one sure thing seems to be we'll hear their "coronation" song as the third and final song of their performances; this is typically the song that will be released should they win.
I'm guessing different scenarios are being leaked so we talk and write about it and to ensure we tune in to see what the scoop really is.
I'm curious to see how this all goes down Tuesday because it seems the Scotty train may be completely unstoppable while Lauren Alaina has the absolute ability to sing circles around him and outshine him for sure performance-wise. I mean, how many15-year olds have the balls to tell Steven Tyler "sing it!" to their own song at an audition for God's sake? Lauren Alaina did, that's who! I'm also curious to see if Scotty heeds JLo's cougar advice and goes all "short hair don't care" for the finale. Oh goodness, so much suspense and speculation, how will we sleep tonight?! One thing is for sure- a country singer is winning American Idol this year and they will not be old enough to go buy a celebratory pack of smokes after- isn't that how kids in the South celebrate everything, or is that just for teen pregnancies?
Here's my final word of advice for these two on the eve of a life-changing moment: Lauren needs to remind herself of the Lauren from her auditions, and perform like she owns the Nokia Theater. Scotty needs to shave his hair, and sing low in the basement; who cares about range, go with your bread and butter, kid. At this point it's anyone's game as I feel these two have probably been neck and neck the entire time. More than in recent years, there's not a clear cut winner here and I think it will really go down to the actual performances for a change, or at least that's what I'm choosing to believe. Are you watching tonight's finale, any predictions? Don't forget to tune in to American Idol on Fox tonight night for the live performances and Wednesday May 25th to find out who our new American Idol is.