I know we know who's in the finale on Tuesday vying for the title of this season's American Idol but I wanted to go over the performaces anyway since I already had all these notes and just got behind this week. We are left with Scotty McCreery and Lauren Alaina which is no surprise to most people… the big surprise to many is Haley Reinhart. She was at the bottom of the pack for much of the first half of the top 13 results shows, never appearing to be a front-runner or even a contender, and now here she is, Top 3 on American Idol and VoteForTheWorst's darling this year.
The remaining three contestants are each singing three songs (go ahead and groan, I did) tonight – a personal favorite, a judges pick, and a producers/Jimmy Iovine pick.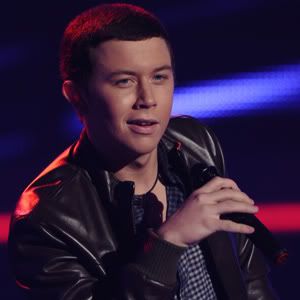 Scotty McCreery starts the show with "Amazed" by Lonestar and in his mentoring session with Beyonce she could not stop gushing over him – what IS IT with this kid!? Women are blushing, little girls all of a sudden around him. Not just your run-of-the-mill soccer mom cougars, either, we're also talking the JLo's and Beyonce's of the world, too! Scotty informed her of his pick by Lonestar and she exclaimed "Oh, I love Longstar!" I'm guessing she was hungry for steak and sweet potatoes. I've watched and listened to this (and most of the songs from that night) about three times and it's infinitely better without the video. He sounded great but his emotion and personality seem so fake, like he's giving us an impression of a country singer. Steven Tyler said he loved it, it was…wait for it…beautiful! JLo patted herself on the back for getting Scotty to push his upper register and learn what a vibrato was. Randy babbled on for a second about producing this with Boys II Men then said Scotty is picking perfect songs for his voice and the "smoldering" look at the end of the song is "money." When Ryan asked about his anger in it, Scotty claims he was channeling Casey Abrams and putting a little growl into it. I like it so much better when the contestants don't speak. It stresses me out because they're always ridiculous sounding.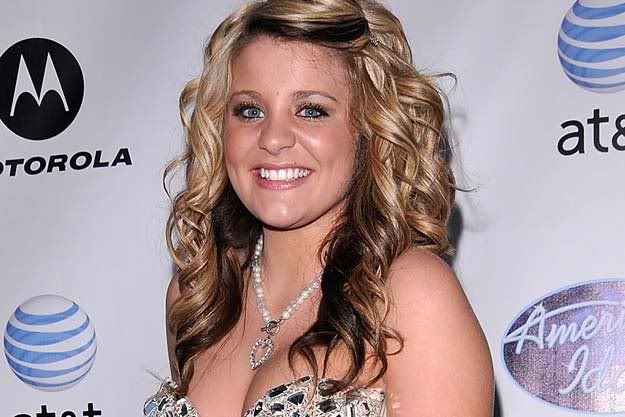 Lauren Alaina almost piddles when she sees Beyonce for the mentoring session. She really needs to compose herself a bit, being a fangirl is beyond okay and I even encourage it but, please reign it in a tad. Beyonce loved Lauren's choice of Faith Hills's "Wild One" (I've picked this for her in the past) and says she is best when she's having fun (I've also said this. I swear it's like Beyonce and I share a brain). I'm so excited to see and hear her because this is the direction I've envisioned her going all along. Then she comes out and messes up the first line, right out of the box and it doesn't get much better until it's over. She's rushed, too breathy like she's actually huffing in spots and seems like she's just trying to get it over with. To give her tons of credit though, she is sixteen and carried out the rest of the performance like a pro. JLo was really lenient on her saying she needs to create a moment and did a good job at her performance…not saying she DID create her moment or sounded good. Steven Tyler loved it all and said she is so ready for America to be all over her.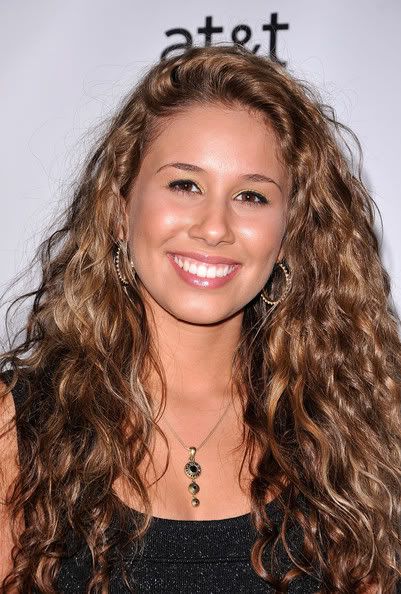 Haley Reinhart has a great mentoring session with Beyonce, who is impressed with Haley's balls, guts, and tone. Beyonce calls Haley's song choice of Led Zeppelin's "What Is And What Should Never Be" interesting and I'll admit as a girl who grew up listening to a lot of classic rock – I was pretty excited about this song choice but I instantly got confused. Scotty and Lauren's first song picks showcased what they want to be as recording artists. Haley has lead us to believe she's the jazzy chick; the female Casey almost and now her song choice is full on rock? I will say Haley walking down the stairs to toward her dad at the bottom playing guitar for the song was a really nice moment and I loved seeing her perform with her dad (I have a soft spot for dads and you all know I'm a sap). She fell and recovered nicely, the song wasn't perfect but, I LOVED the performance. Only now I'm more confused than ever: is Haley a rocker chick? Her dad just said she was. Randy said she's slaying it every time she performs now and that her song choice is not for the weak of heart. Steven said "Haley, did you fall for me?" And told her it's "not about how many times you fall but how many times you get up." Thanks Mom. JLo cited her quick recovery as a complete pro move and they then award the round to Haley.
Scotty's second song is picked by Jimmy and its "Are You Gonna Kiss Me Or Not" by Thompson Square and it isn't a mainstream, well-known country song but Jimmy was right on the money with this pick for Scotty. He got to be silly but not overly so he growled a little and had fun and played his guitar. It was exactly what he needed to do. Uncle Jimmy treated you right, kid. Steven Tyler thought it was beautiful then got cut off by an impatient JLo who said there were so many moments she loved- then she started to tick them off one by one, going through the performance bit by bit. I've never seen her do that before. She then starts babbling about shaving his head again like at his audition. Randy said Jimmy picked a great song for him and he liked it a lot then went insane and compared Scotty to Garth… again.
Jimmy Iovine picks "If I Die Young" by The Band Perry for Lauren and was once again spot on by picking a lesser known song to the mainstream but, a straight country song and it was soft to start with a strong chorus that would spotlight all of her strengths. Except, once again I noticed major breath control issues in this song and I hate how she whisper/baby talks some of her notes, and I'm almost certain she forgot an entire line. JLo kind of tip toed around that saying "Lauren had an honest moment" which made Randy laugh and she said essentially said "you're sixteen, you'll get more professional in time."
Haley gets "Rhiannon" by Fleetwood Mac for her Jimmy pick and he tells her the moment he met her he felt she should do a Stevie (Nicks) song because she has that same vibe. That skeeves me out slightly because Jimmy's as old as my dad and Haley could feasibly (don't you ever repeat this!) be my daughter. Oh and he and Stevie dated, which adds to the ick factor. She did okay, there were parts I loved, then she flubbed a couple words here and there and the wind machine started. At that point I was lost, because it became a Stevie Nicks knockoff. JLo said she wanted Haley to take it farther and that she looked good on camera. Judges gave round one to Lauren and Scotty in a split vote (Steven picked Lauren, JLo and Randy picked Scotty) which must have gone up Haley's ass sideways because she sang a song everyone actually knows and it was a much more difficult song, despite the flaws; she did it beautifully and did I mention Lauren left out an entire line?!
The judges give Scotty a Kenny Rogers classic for his third and final song of the night: "She Believes In Me." If the entire night didn't already feel skewed a tad in Scotty and Lauren's direction, the camera zooms in on Jennifer singing along (Oh, come on! We're supposed to believe she's a Kenny fan, really?). Steven said it was best in the chorus, JLo said that's why they picked that song for him, and Randy said stretching himself at this point of the competition is what he needs to be doing.
Lauren received a gift from the Heavens in the form of "I Hope You Dance" because she made up in a BIG way for any bobbles and imperfections earlier in the night. Lauren was born to sing this song and she did it beautifully, and remembered the lyrics unlike Scotty with the same song in Hollywood Week (nuts of wonder, anyone?). JLo said she got "goosies" from head to toe, Randy said Lauren looked and sounded amazing with a song that was perfrectly suited for her. Steven said she "slinked out like you owned the Grand Ole Opry" and that singing is an extension of who you are, he loved it and America loved it.
Haley got royally screwed by the judges in the third round; there's no need or reason to mince words here. They gave the other two songs that highlighted their strengths, hid their weaknesses and allowed for them to have a "moment." Haley got a fast-paced song about revenge, rough sex and bj's in a movie theater. This blatent sabotage attempt was only made worse by having to change lyrics to something awesome like; "would she go out with you to the theater?" I'm talking obviously about "You Outta Know" by Alanis Morissette. Lauren was dressed like she was going to prom, Scotty was dressed like the Youth Pastor chaperoning the prom, and Haley was dressed like Sandy in the ending sequence from Grease. It was "Haley against the other two" night. She did the very best she could by blowing through those crappy lyrics to hit the big notes in the chorus. It was bad and I felt sorry for her because she was put in an impossible situation with a bad song for a singing competition and she tackled it like a champ. She messed up lyrics but, smiled and slithered across the stage like a pro. The judges commented on the choruses pretty much exclusively, which isn't a great sign. The judges give round three to Lauren as the winner.
OK, there's the final 3 performances of the top 3 and as we know Lauren and Scotty are our top two for the finale of what has turned into Country Idol. What did you think? After Haley's strong performances but weaker vocals-was she the right person to go home? Look for my comparison of Scotty and Lauren and who I pick to win this season's American Idol.