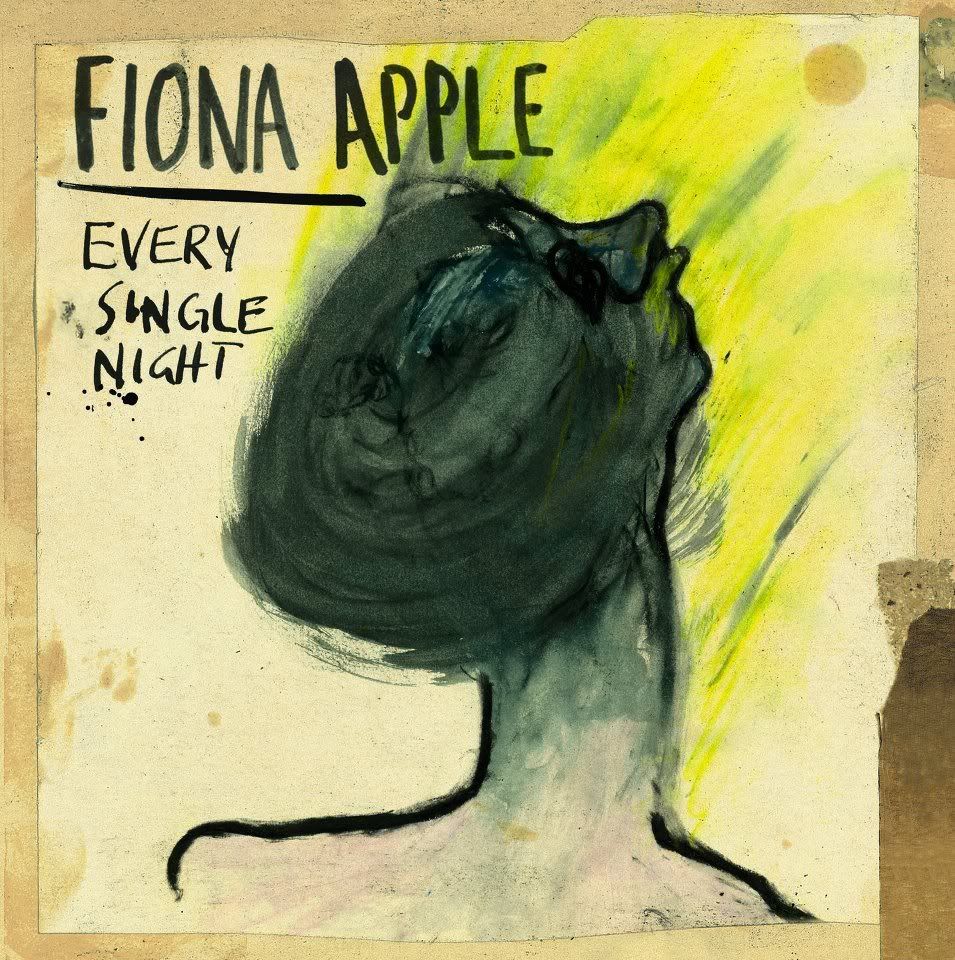 Only in the universe Fiona Apple inhabits would "Every Single Night" be a single, to say nothing of being the lead single to her first album since 2005, The Idler Wheel....
This may be a great way to introduce us to what's in store for her record and if it is, you can count me in but there's not a radio station on earth or low-earth orbit that's going to play this song and I can't really even fault them. We all hate homogenized, corporate radio but this is Fiona Apple and both she and the song are weird as hell and not only am I fine with that, I prefer it that way. This is Fiona Apple. We don't want her to start making sense!
Apple's amazing debut Tidal was built around lush arrangements and her smoky tenor but that has become less apart of her sound with subsequent releases, culminating in the delightfully bizarre Extraordinary Machine. "Every Single Night" seems to be the next illogical step in that evolution, sparese to the point of being borderline a Capella and no coherent melodic structure. Apple sings and strains between the notes, often singing over silences between mezzo staccato keyboard chords and barely audible percussion.
The music is here to add just a little shading to the free-association conversation she is having with herself and it's fascinating to get a glimpse into her mind and psyche, walking the line between fragile mess and destructive force of directionless fury. She gives a stream-of-consciousness description of the way thoughts form and flow through her and how she tries to interpret them, derive meaning from them, and act on them.
She's going to make a point or get to it in her songs and on her albums but she's not going to do it the easy way; she doesn't take the direct path or even the scenic one. She has to climb through her own complex vines and tangles and the point isnt determining if she's making the point; it's trying to figure out what the hell she's on about and how she got from A to C without ever coming anywhere near B.
"Every Single Night" is a triumph for Apple and her way of doing things as it has, in its own batshit loony way, done what all lead singles should do: lure a listener in and invite them to take the trip through the whole album. I'm counting down the days until June for The Idler Wheel.
The digital single was supposed to be released to iTunes earlier this week but we're still waiting for it. You can still stream it free in the meantime: