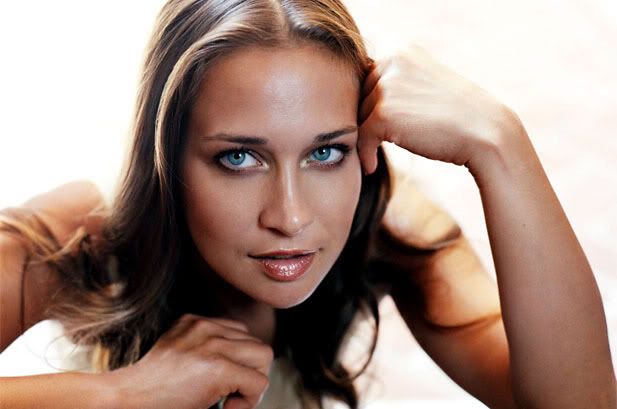 Fiona Apple is still one of the things we can all count on in this everchanging world in which we live in.
She debuted several songs from her upcoming album The Idler Wheel Is Wiser Than The Driver Of The Screw And Whipping Cords Will Serve You More Than Ropes Ever Do and "Every Single Night" was one she performed and it's been selected as the first single from her new record.
It's a perfect choice as a Fiona Apple single because it's wonderfully weird as hell. That it has zero chance of getting picked up on any terrestrial radio station (and I wouldn't count on satellite or extraterrestrial radio, either) is beside the point. Apple was an accidental commercial success in the first place if you really paid attention to her debut Tidal and subsequent releases made that point even clearer. She's not a pop star. She's an artist who is sincerely, genuinely, truly just a tad loony. Genuine articles seem so rare in music these days so we should treasure those we have. The single is free to stream today (see below) and will be available at iTunes tomorrow as a digital download (and The Idler Wheel album releases June 19).
Even more rare than a Fiona Apple record is a Fiona Apple tour and tour dates have already been announced and tickets have gone onsale. If you've never caught her and she's coming to your town, you better get to bigger stepping. I'm not sure if the long gap between albums is because she doesn't enjoy creating, doesn't feel the burning need to create, or it just takes that long for her to get whatever buzzes in her head translated to songs with words and music.
So take a listen to "Every Single Night" here at BlindedBySound because it's a damn safe bet you won't hear it anywhere on the radio. Tell us what you think. Are you excited about her return? Have you gotten your concert tickets yet? Did you see her at SXSW? Let's talk Fiona and count down the days until the new album is released!