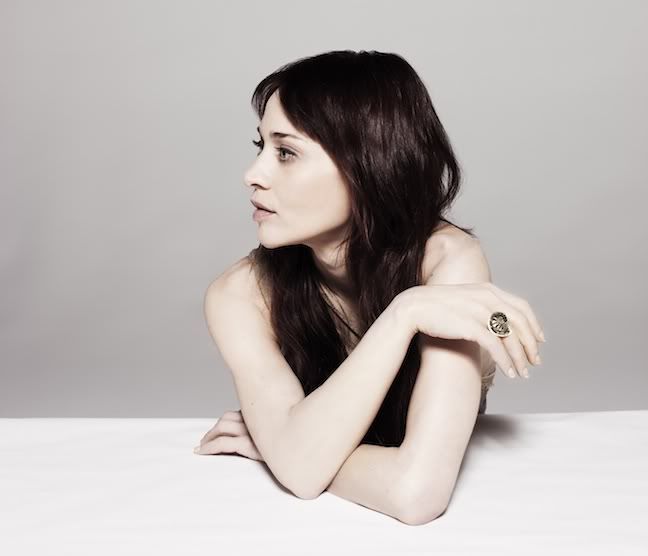 We're all dying with anticipation for June 19 when Fiona Apple's The Idler Wheel, her first album in seven years, is released so to make the wait a little easier she has issued two songs from the album for fans to stream.
Apple already released the first single from the record, "Every Single Night," and fans can stream it or download from iTunes. I love "Night" and am looking forward to listening to these two new songs repeatedly while I wait for UPS to bring my already pre-ordered copy of is wiser than the Driver of the Screw, and Whipping Cords will serve you more than Ropes will ever do (that's the full, official 23-word title).
The two additional songs are called "Werewolf" and "Anything We Want." We've embedded "Werewolf" below. Unfortunately, we can't do the same with "Anything You Want" but we've included a link to Apple's Soundcloud page, where you'll be able to hear it.
Apple will soon embark on a full-scale tour in support of the new record, something rarer than new music from the reclusive singer/songwriter. Tickets sold quickly in most markets but you may still be able to snap one up if yo're very lucky. I have thus far not been so fortunate but I'm not giving up on the possibility of finding my way to Ryman Auditorium -- God's favorite room -- to hear one of my favorite singer/songwriters perform songs from this new album as well as favorites from her prior three. Check out these tracks and tell us what you think of the slice of The Idler Wheel.