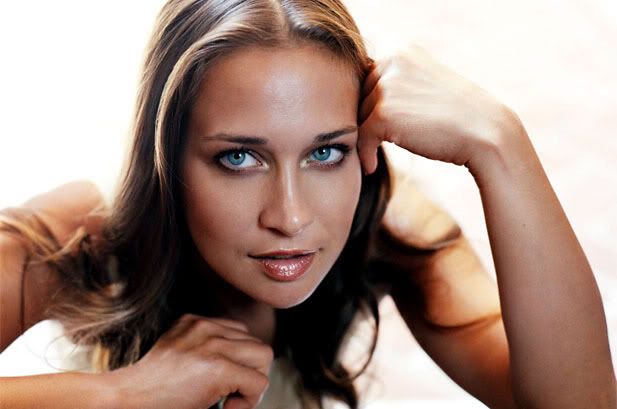 Fiona Apple will release a new studio album this year and it has a 23-word title: The Idler Wheel is wiser than the Driver of the Screw, and Whipping Cords will serve you more than Ropes will ever do
Oh, Fiona, some people have to work at crazy while it comes naturally for others. We love you so and can't wait to hear this new record because as batshit loony as you appear to those of us residing on planet Earth, you are one hell of a singer and songwriter.
Those of you with good memories will remember Apple's sophomore release had a 90-word title, which was actually a poem she wrote (and if I were getting paid by the word, I'd include here but I don't so fuck that). Everyone abbreviated that to When The Pawnand I imagine The Idler Wheel will be our working handle for this new set.
The disc is slated for a June release and the reclusive Apple has scheduled just a small handful of performances prior to it's release. It's possible she could launch a proper tour for the record but it's been no secret touring isn't something she particularly thrives on, so don't hold your breath waiting for that.
The Idler Wheel follows her 2005 Extraordinary Machine, an album with one of the stranger sagas in recent memory which, again, befits our beloved Fiona.
We'll keep our eyes open for future announcements regarding tracklisting, official release dates, singles, and other pertinent information. In the meantime, start memorizing that 23-word title so you can ask for it by name in fine music stores near you!
Here are her March tour dates:
March 19: Chicago, Ill. (Lincoln Hall)
March 21: Washington D.C. (TBA)
March 23: Brooklyn, N.Y. (Music Hall of Williamsburg)
March 24: Atlantic City, N.J. (TBA)
March 26: New York, N.Y. (Bowery Ballroom)
March 27: Boston, Mass. (Royale Boston)