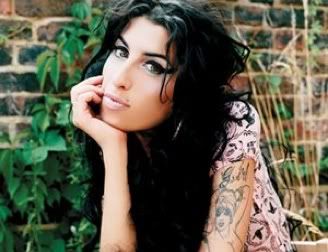 The first posthumous release from Amy Winehouse, Amy Winehouse Lioness: Hidden Treasures will be released December 5, featuring songs she worked on for the never-completed followup to Back to Black. Winehouse passed away at age 27 on July 23, 2011.
That didn't take long, did it?
We got numerous reports throughout Winehouse's struggles with drug and alcohol addiction the singer/songwriter was working on new material but her physical and personal problems interfered with her ability to focus on new music. It was inevitable we'd hear some of these songs at some point. The timing of it seems on one hand rather soon but on the other isn't all that surprising.
A portion of the proceeds from the record will go to the charitable foundation Winehouse's father established shortly after his daughter's death, which has now been ruled the result of alcohol toxicity.
One track from the album is her duet with Tony Bennett, which appears on the legendary crooner's Duets II CD. Other songs actually reach back to sessions for her debut Frank and others are post-Back To Black recordings. The set was assembled by producers Mark Ronson and Salaam Remi in consultation Winehouse's family.
We don't yet know how many releasable tracks there are leftover from the troubled songstress' career and her live performances were so erratic it may be difficult to assemble any sort of live compilation, but it's doubtful this is the only collection we'll get from "the vaults."
The horrifying sense of inevitability in her premature passing made it all the more tragic when she succumbed to the addictions that tormented her. I hope some of these songs are amazing. I wasn't a Winehouse fan, having only heard a track or two from her, but I'd like to see her legacy transcend her troubled life.
Are you looking forward to hearing this collection? Here is the full tracklisting:
"Our Day Will Come"
"Between The Cheats"
"Tears Dry"
"Wake Up Alone"
"Will You Still Love Me Tomorrow"
"Valerie"
"Like Smoke"
"The Girl From Ipanema"
"Halftime"
"Best Friends"
"Body & Soul"
"A Song For You"