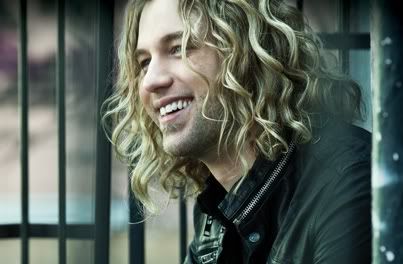 You may remember Casey James from American Idol's ninth season as the guy who finished third behind Crystal Bowersox and winner, Lee DeWyze. Or as the doofus who took his shirt off in his initial audition because cougar-on-a-mission judge Kara DioGuardi told him to, or maybe as the surprise of "Lennon/McCartney" night who rendered many speechless with his perfect rendition of John Lennon's "Jealous Guy."
The point here is that you remember him; and if you don't it's time to get re-acquainted with the guy CMT is calling the "Next Big Thing" and recently debuted the video for his first post-Idol single, "Let's Don't Call It A Night."
During Casey's run on Idol I was constantly conflicted with him; he's a really good-looking guy and I think it helped him as much as it hindered him. I almost think Idol was a step back in his career with Kara constantly gushing all over him which reduced to him to nothing but a pretty face in the eyes of many viewers. Then he made top three and I was conflicted again because it was clear by this point Casey was above these other contestants, musically and vocally. He played a beautiful, bluesy rendition of almost every song he did for the show and won the praise of Idol judge Randy Jackson as being a very accomplished guitarist.
"Let's Don't Call It A Night" is a fun, sultry country song that plays out slowly and seductively in the new video, and we're reminded of what was special with Casey to begin with. I was so obsessed with dull-as-dirt Lee DeWyze that I didn't give Casey the respect and time he deserved, and dismissed him pretty early on. I'm not sure why it's taken this long for a single to be released when Casey was signed to Sony Music Nashville in August of last year but the timing is perfect with the country/Idol surge coming from last season's Scotty McCreery and Lauren Alaina. James' Wikipedia page says there's an album coming in 2011 but, no further information is offered, as soon as it is, I'll have it here.
Here's the video, let me know what you think, is this what you expected from Casey?