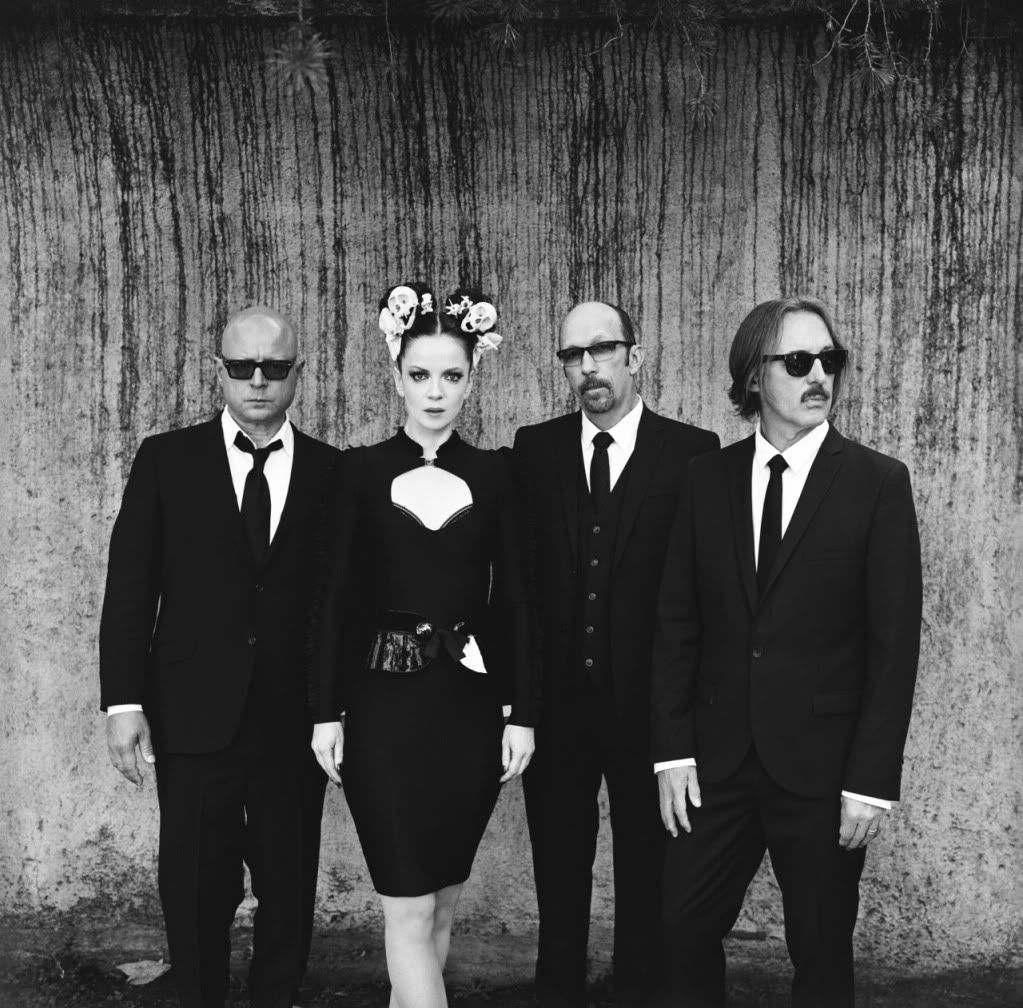 We get another teaser from our friends Shirley Manson, Butch Vig, Duke Erikson, and Steve Marker as we wait for the first single from Garbage's first new album in seven (long) years, Not Your Kind Of People, due on May 15.
Garbage asked its fans to submit artwork to be incorporated in a video montage for the song "I Hate Love," and the dark hearts and subversive mind came through in a big way. More importantly, we get to hear one minute of the upcoming record.
There's not much to tell from that one minute but there are a few observations to make. Shirley's voice is heavily processed and sounds really young. The music is heavy on keyboards and beats, light on guitar riffs and grit. I'm not a sophisticated in the ways of clubs, raves, and couldn't tell you what dub step is if you paid me but this has what I perceive to be that sort of feel.
We don't get much in the way of lyrics in this brief clip but "I Hate Love" is the kind of song I want our Shirl to sing. I wish her all the happiness in the world in her real life, just so long as she can return to the dark, miserable, sassy, confrontational Supervixen she introduced us to all those years ago.
I can't wait for word of an official single to be released. I'll keep my eyes open for tracklisting, artwork, and any more tour date announcements. In the meantime, let us hate love…together…Garbage style.