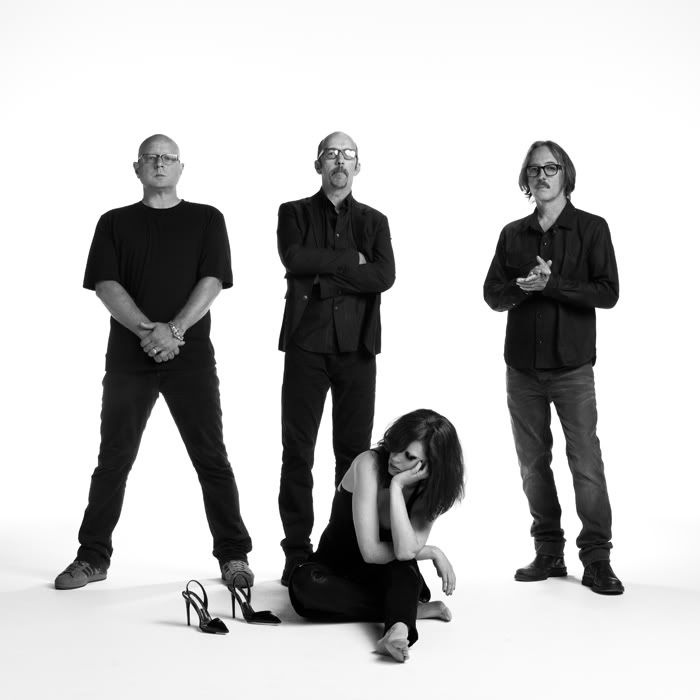 We've waited seven long years for Shirley Manson, Butch Vig, Duke Erikson, and Steve Marker to reunite to make a new Garbage record and that wait is finally over with the announcement of Not Your Kind Of People and the release of "Blood For Poppies" as its first single.
My excitement and interest in my March Madness bracket was quickly forgotten and all I could think about was getting home to take advantage of the free download of "Poppies" and after listening to it repeatedly, I've been dying to share my thoughts with all of you because I love it!
"Blood For Poppies" is a great song and it's also a great single. As my aforementioned bracket will tell you, I'm at best adequate when it comes to picking a winner but I could see this song catching on if radio stations gave it a chance.
Garbage's electronica-rock hybrid may feel like an outdated musical model but there's something reassuringly retro and familiar for longtime fans and a surprisingly modern feel for those who first hear Garbage via "Poppies."
Manson isn't rapping in the verses but there's a hip hop-influenced flow to her delivery, and while that may be tough to imagine for some it seems completely natural for the persona of the "Supervixen," the first song on Garbage's masterpiece self-titled debut. Her vocals are set against a backdrop of squalling and rumbling guitars and the distinctive mixture of Butch Vig's live drumming and digital loops and it all comes together in the great hook of the very catchy chorus; I swear I can hear this blaring through the rolled-down windows of passing by cars.
This is exactly what I wanted to hear and it's only now I fully appreciate how much I've missed Garbage during their absence. They may or may not be sonic pioneers but Butch Vig was right when talking about the band's reunification: Garbage has its own musical identity and no one else has been doing it while they were away, at least not the way they do it and not this well. I am sure I'll listen to this song 50 more times by the time the rest of Peoplearrives in May. Garbage is back and the world is a better place for it.