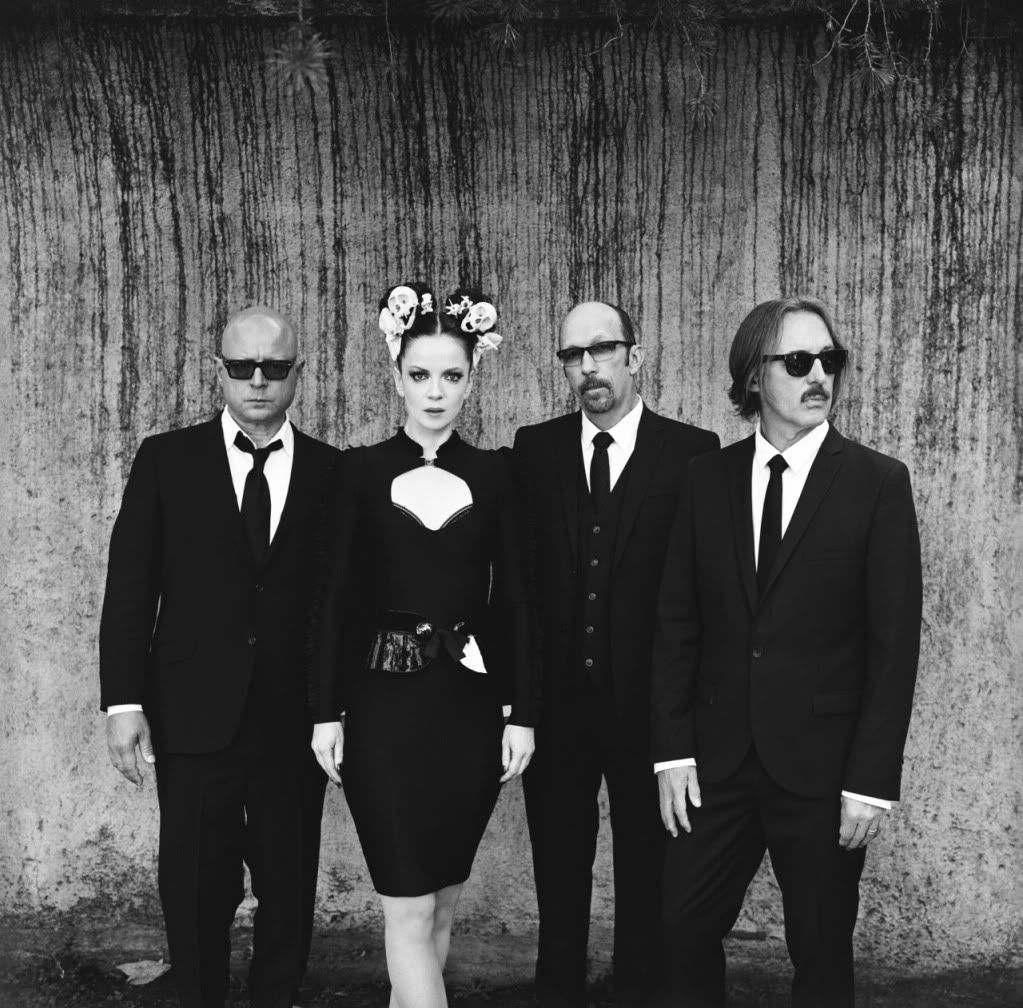 Garbage announced this week their first new album in seven years Not Your Kind Of People will be released May 15 and they've released a brief trailer to give just a little sample of what is in store on the new record both with sound and words.
The band was prepping for a photoshoot and the three lads of the band all took a few moments on camera to talk about the new record and the recording process for it. The good news? The long layoff seems to have energized them about being back together, in this band, at this moment. The new material only heightened that. And what of this new material? It sounds like Garbage, and this is what we want.
We're told the vibe of the new record is a lot like the first two albums but without sounding identical to them. We're also told Shirley's lyrics are bursting with anger and optimism. We don't get to hear from our beloved Ms. Manson in this video, which is tragic, but we see her and that, boys and girls, ain't nothin'.
In addition, two more tour dates have been announced including the band's first confirmed US date. They've now scheduled shows for April 10 in Los Angeles and July 6 in Bucharest, Romania.
What we don't have is artwork for the record, a tracklisting, or first single. Now I'm going to go out on a limb with something here, boys and girls, regarding the album artwork. As you can see above and in the phot accompanying our story about the release date, there is a lot of black-and-white photography of the band. If you visit their official web site, you'll see a lot of black and gray as well. Maybe this is all a precursor to the technicolor turnon but I'm going to speculate we already have a hint, a tease, a theme. The band hasn't appeared on the front cover of their previous four records so I don't suspect these first photos will end up being the actual cover but we may see them included in the booklet for the disc. Your guess is almost as good as mine, but that's what I'm going with for now.
Get down to the spout where the glory comes out, amigos. Check out the sights and sounds of Not Your Kind Of People and join me in welcoming back one of the best things the '90s ever did for us.