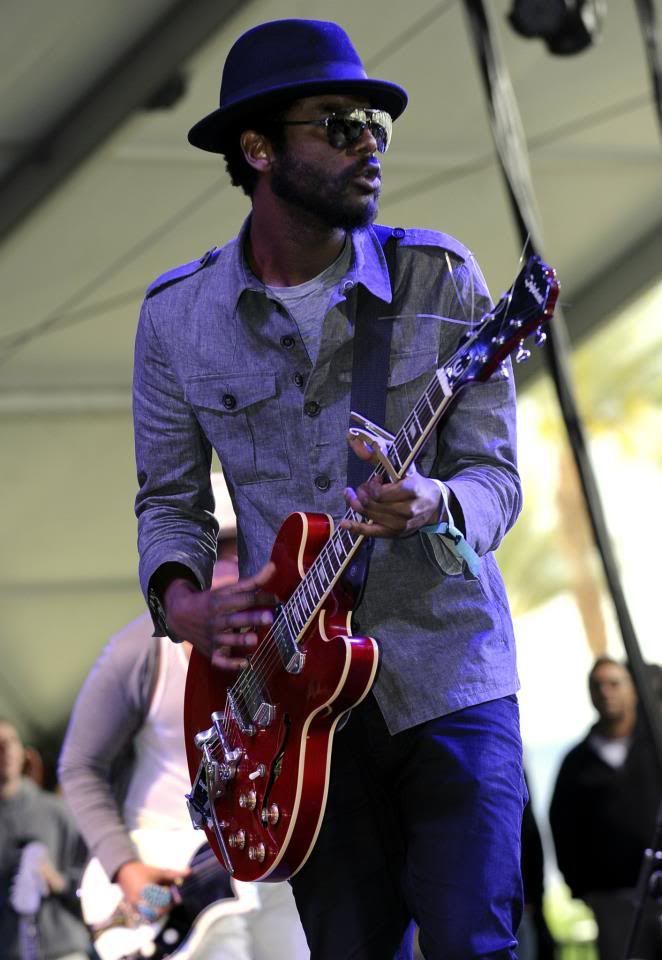 Meteoric rises, hype, and great expectations are nothing new in the world of music but the internet has changed how it happens and altered the speed.
We weren't the first but BlindedBySound discovered the boundless talent of Gary Clark Jr. That bandwagon was small and growing when we heard his Bright Lights EP and there is now a fevered pitch of anticipation for the first full-length LP he'll release at his new label home of Warner Brothers, tentatively scheduled for this fall. This train is gathering but there is still plenty of room and we are here to fan the flames and fill those seats.
Clark will complete the Triple Crown of American festivals having wowed audiences at Coachella and was championed as a hometown hero at SXSW in his home base of Austin, TX. Bonnaroo is set for June and Clark will play there. That exposure is great for him as he tours relentlessly this summer and puts the finishing touches on his upcoming record but his most important show this summer is June 10 in Nashville because that's when I'll get my first chance to witness the power, passion, and immeasurable talent firsthand.
Excited doesn't even begin to describe it. Buying my ticket turned an ordinary Wednesday into an epic day. I've been listening to the EP and anything else by Clark I can still put my hands on, preparing myself to witness real magic.
Speaking of real magic, we backtrack just a little and watch and listen in awe as Clark and his band perform "If You Love Me Like You Say" from his stint at Coachella. I'm not sure what his setlist will be like in Nashville. I expect he'll perform the bulk of his EP but I don't know if he'll reach back to his earlier material, road test material we may later hear on the upcoming album, or if it will be covers that have been staples of his sets. "If You Love Me Like You Say" is an Albert Collins tune and Albert is among Clark's influences, a fellow Texas guitar slinger and he does Collins proud on this performance.
My day is coming and I'll be raving about it for days. In the meantime, let the excitement build and grow. If you don't know Gary Clark Jr., now is the time. The best is yet to come from one of the most imaginative and versatile performers to emerge in years. People, get ready. This train is bound for glory. Greatness has arrived.