I was happy with George Harrison's Early Takes Vol. 1 before I'd heard a note because I adore George Harrison and because, as the title implies, this collection of previously unreleased songs culled from Harrison's vault is only the beginning.
This collection was released in conjunction with the home video release of Martin Scorsese's Harrison documentary Living In The Material World and many of these tracks are featured in the film while others weren't. The film examines Harrison's entire career, before and after The Beatles, which might help explain why this set doesn't focus on a particular period. I'd love a chronological anthology of Harrison's unreleased archival material to trace his post-Beatles musical journey but that's not what we have here so we'll save that conversation for another day.
The highlights of this set are the songs from the masterpiece All Things Must Pass, and not just because it's the best solo album any of the four Beatles released. That album was produced by Phil Spector, who applied his famed Wall Of Sound approach. Harrison expressed mild dissatisfaction with that approach in liner notes for the 25th Anniversary Edition re-release, saying he was tempted to remix the whole thing, the implication being Spector's production was a bit bright and busy for his tastes.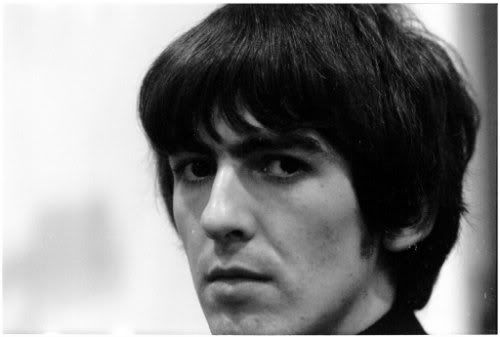 I love the record as I've come to know it but would love to hear what Harrison might have done if he'd gone George Lucas on it. We'll probably never hear that (unless he did remix it and not release it) but we get to hear pared down versions of several songs from that album.
Some reviewers will suggest these demos show another side of Harrison or reveal the depths of his songwriting gifts. Agree to disagree- I didn't need convincing, but hearing these versions is an absolute joy, which doesn't come from the vast difference between the early versions and those later released but in the subtleties. This version of "I'd Have You Anytime" lets us focus on and enjoy Harrison's lovely vocal and distinct, delicate touch as a slide and lead guitar player. "All Things Must Pass" packs more emotional punch stripped of Specter's bombast. "Awaiting On You All" has a bit more grit and edge than much of Harrison's finished work.
We don't get much detail in the liner notes about the origins of these takes, which is unfortunate, so I don't know when the gorgeous version of Bob Dylan's "Mama, You've Been On My Mind" was recorded. He accompanies himself on acoustic guitar and overdubs harmony vocals and a gorgeous slide solo, putting it immediately near the top of my list of favorite Dylan covers.
The legend and legacy of The Beatles seems limitless as does our curiosity about them and their music. George Harrison's chapter of that legacy has never gotten its full due, something Scorsese's film and this first volume of rarities seeks to address. Early Takes Vol. 1 is a good start and will be enjoyed most by the obsessives; it also makes me all the more eager to see the film and to hear a Volume 2.