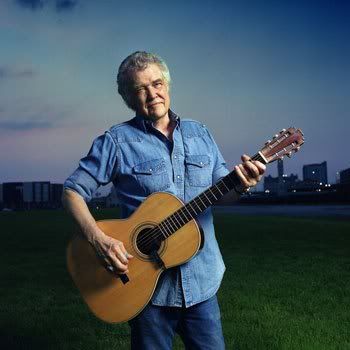 There was a time in the southern US starting with the birth of America until around 1965, farmers rode or drove around in overburdened horse-drawn wagons or overloaded pickup trucks selling farm-grown fruit and vegetables, chickens in coops as well as pots and pans through neighborhoods far and wide.
In my rural North Alabama neighborhood it may not have been too far but it certainly had to be wide for a horse or an old truck. My grandmother always called them, "The Peddlers" and seemed to look down on them as a necessary evil. Hearing the ringing bell of the peddler coming up or down the road was the equivalent of the "Mister Softee" Ice Cream truck heading to the playgrounds in NYC with it's now-digital bell-ringing. These day, no bickering or bartering and the price is what it is…
My excitement from hearing the bell ringing of the peddler was tempered by my grandmother shifting into "deal" mode, not friendly, not angry but solid, stern. Looking back, I am sure the peddlers knew which household would barter, pay or deal and ours was one who "dealt"… or complained about the quality of the fruit and vegetables until he gave up and left. She never seemed to care if they left without selling her a thing. If what he had was not better than what she had grown herself, it was not good enough. And she knew the difference. We wouldn't go out to the driveway until he had set up his wares on the tailgate to show the best of what he had to sell. I wished I had asked her more about this ritual. I had a conversation once with an old man who had been a peddler and he told me some of the fringe benefits but that is for another story.
The peddlers had the same weathered faces as the ones who had come before and returned but they also had the same determination and singular objective –"sell until the wagon/truck is empty." Just like the sellers in a Baghdad market - you have to bicker, not barter, bicker. There is a difference.
My grandmother was a good bickerer. I remember her looking at tomatoes and saying in a shorter, stern voice than I was used to, "I have better," just to get a few cents off the already cheap price. The peddlers would usually meet her halfway so everyone was partially happy. I also remember the old men having small brown paper bags. This was a couple of decades before the paper and plastic choice given at the A & P.
The nicely woven baskets that displayed the wares on the tailgate were not part of the deal. They were used to show the freshest most colorful wares. But they had it presented wrong. The pretty tomatoes on the top of the pile never tasted as good as the ugly aging ones on the bottom. Just getting mushy and when you have to cut out the bad spots, the ones you have to use first, that is when they are good. When the peddlers put them in the bags, the better ones were on top. I think everyone knew that – it was just a part of the deal.
A good deal for everyone.
Real good.
These are the people, the stories, the fruit and vegetables that Guy Clark has made a career of writing and singing about - and he would know. I knew, know and will always know the nameless characters of his short novellas called songs even though I didn't meet the players individually. I know them personally, their souls, and that is the only thing that is important to this story of a story. With Guy Clark, there is always a story. Even if the character is faceless or nameless.
My introduction to Guy Clark was his 1973 writing of a Jerry Jeff Walker hit, "LA Freeway," and a southern regional hit from Mr. Walker's backing band, The Lost Gonzo Band and their version of Guy's song "Desperados Waiting For A Train." Guy's "Desperadoes" had a lot more balls and energy than the Eagles' overdone "Desperado." Where the Eagles were defeated and looking back while staying in LA, Guy couldn't wait to get out of the hellhole. Guy's desperado was not giving up – he was waiting for a fucking train with his friends! He gave his friends names.
"Ain't no money in the poetry, that's what sets the poet free. I've had all the freedom I can stand…"
Guy's poet is not giving up, he is just moving to find the next thing, maybe things he can trade for food and shelter.
Even in the middle '70s, North Alabama listeners had to turn to the public or small local radio to learn about the writers – Guy Clark, Townes Van Zandt, Butch Hancock and Joe Ely. The Texas prophets of the post-punk rock era were almost there before Dylan. I heard "LA Freeway" from Guy, by way of Jerry Jeff Walker's cover, before I heard "Desolation Row.
Joe was different. Joe seemed to make a better name for himself when he was asked to open for The Clash but he wrote about love and cars like a Southern Springsteen and just barely tipped the edges of the anarchy of Guy, Townes and Jerry Jeff and the new young gun, Steve Earle, a better fit for the bigger crowds of rockers. Townes wrote about the history of the old and new west, the characters always had a name or at least an image and a made-up story. Townes songs had characters that did not live long lives. Guy wrote about Home-Grown Tomatoes and Old Friends, about getting away from a city that was killing him. Guy and Townes were the historians for the little men and women, the forgotten or soon to be memories. Guy and Townes were writing about real life and not an imaginary character even if the story was made up. The women in their songs have a pistol in their purse…and the singer knows it.
One of the most ethereal performances I have had the pleasure to see was a night at the old Troubadour in LA when Guy was playing a set and a surprise guest was Lyle Lovett. Lyle played, "Come On In My House" that Guy had forgotten that he had written. The song was about inviting someone in to really look at paintings and drawings. Guy was obviously moved. Around the same time, I had the pleasure of visiting Dublin, Ireland and dropped in to a great record shop. There was a poster for a Guy Clark show in Temple Bar that had been the night before. I had to have it – so I took it and it is in a perfect black frame and stays in the prime spot in my living room 15 years later.
Move ahead a year or two and I am living in Nashville working with a coterie of musicians from the '50s, '60s and '70s. I had made enough connections to know how to get in touch with just about anybody on the fringes of the rock and country music business. Rees Shad, a friend from upstate New York, had a story song going though three generations of soldiers. The songwriter was the young character and I figured Graham Parker would make a great dad and Guy the perfect elder statesman. I knew Graham from my Bearsville Theater days and arranged for him to fly into Nashville for the recording. As Guy lived just outside of Nashville, that part was easy. What we didn't anticipate was a major snowstorm in middle Tennessee. As Graham only had one night to fly in and out, I was happy to pick him up at the airport just outside of Nashville and make sure he was taken care of on his overnight stay. The five-mile drive to the studio was a bit more treacherous than either of us expected. I figured if I died in a snowstorm there are worse people to die with than Graham Parker. We made it to the studio and pretty much wanted to kiss the snow when a pickup truck rounded the exit slipping and sliding and parked in a perfect spot. Guy Clark got out of the truck, lit a cigarette and said, "This must be the place!"
The handshakes went round, the demo was played, Guy did a perfect solo section and sang his harmony with Graham in two takes, said goodbye and left out into the snowstorm just as confident as he drove in and, I swear, I don't think he was even wearing a coat.
Thankfully, all the money was worked out before the session so I just handed Guy a tip envelope and dinner money and he was on his way "before the storm got worse." Graham and I looked at each other and had to laugh but it was a laugh of amazement and respect. After all, it was Guy who wrote,
It's like when you're making conversation
And you're trying not to scream
And you're trying not to tell them that you don't care what they mean
You're really feeling fragile and you really can't get home
You're really feeling abandoned but you want to be alone
Old friends, they shine like diamonds
Old friends you can always call
Old friends you know you just can't buy them
You know it's old friends after all."