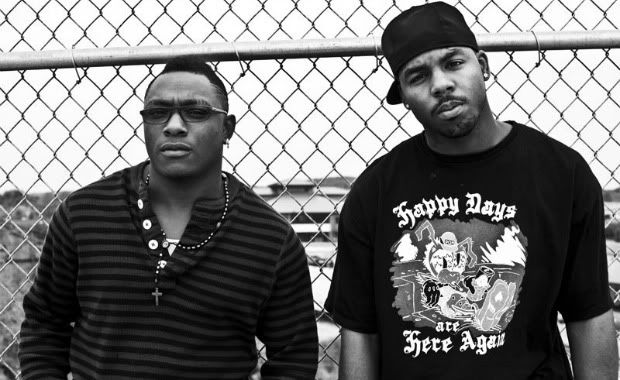 I don't encourage any of you, dear readers, to read any site other than BlindedBySound but I occasionally frequent other sites and I was shocked to learn there's an emerging musical act from my adopted hometown of Huntsville, AL and I'd never heard of them until I read about them at Consequence of Sound.
I was a little less embarrassed when I read said article about this track from G-Side because what I know about rap/hip-hop couldn't fill a thimble, kids. I don't do rap but I'm told it's not leaving the musical landscape any time soon. I'm not prepared to accept that as true but as I said, Huntsville is my adopted hometown so I'm going to shine a little light and hope G-side reaches the stars.
For those of you who don't know about our fair city, Huntsville is home to NASA's Marshall Space Flight Center, a major player in some of the most exciting space missions in American and world history. MSFC is home to SpaceCamp, where Tom Hanks and Bruce Springsteen have sent their kids. So have many others. The current decline of national dollars for space exploration and its impact on our fair city got the attention of the BBC recently.
I bring that up because it's totally fitting a musical act from the Rocket City, as we call ourselves, would name a song "Spaceship."
So, rap fans, check out Huntsville's own G-side and give a look to the stars.
G-Side ft 118 "Spaceships" prod Block Beattaz (Cohesive Lost Files) by Codie Global