In his own words, Incognito co-founder Bluey Maunick describes his group's 15th album as "a real band effort with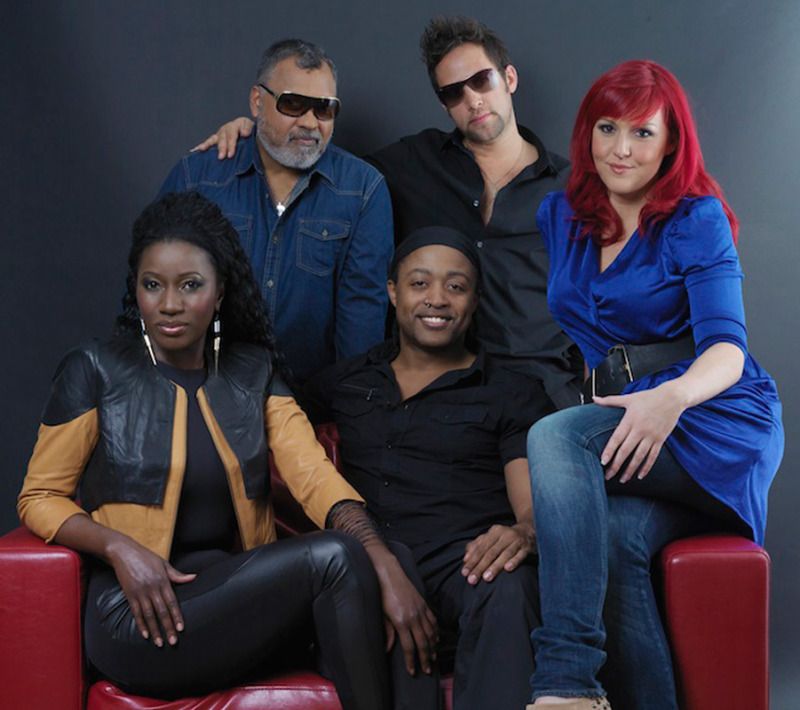 most of the material performed by the current touring band." Indeed, Surreal sounds intimate and much more cohesive than their previous effort, 2010's Transatlantic R.P.M. For longtime fans, Surreal represents a welcome return to form for the acid jazz group.
Boasting a live feel, the album takes listeners on a journey from jazz to funk to Latin rhythms. Familiar faces make appearances, most notably Maysa, a gifted R&B/jazz vocalist whose husky tones have graced many Incognito discs. The deep guitar and bass-driven groove of "The Less You Know" showcases her confident style effectively. Maunick's typically optimistic lyrics are on full display here, with Maya's lovely voice gliding over verses such as "The less you know the better/ The storm will soon be over/ Don't let jealousy get in the way." But Maysa's performance on one of Surreal's strongest tracks, "Capricorn Sun," ranks among her best. The blaring horn section straight out of a vintage Earth, Wind, and Fire album accents Maunick's heavy rhythm guitar. All these elements perfectly cushion Maysa, who effortlessly scats and rides the groove.
Newcomers include Natalie Williams, whose light but compelling vocals feature prominently on "The Stars from Here," a bossa nova-flavored tune. "Restless as We Are" has a 70s Stevie Wonder feel that allows Williams to utilize her ability to sing soul in addition to light jazz. Neo-soul singer Mo Brandis, who sounds like a younger John Legend, shares the spotlight on uptempo numbers, including the first single, "Goodbye to Yesterday" and the retro good-time funk of "Don't Wanna Know." His strong yet subtle voice seems tailor-made for Incognito's distinctive style.
As always, no Incognito album is complete without instrumentals, and on Surreal they approach the fusion they performed on the group's first effort, 1981's appropriately titled Jazz Funk. That disc helped kick start the UK-based acid jazz movement, and here certain tracks approach the looser feel of that debut. "Rivers on the Sun" features some jazzy horn solos as well as a relentless groove, along with Maunick's patented subtle yet complicated guitar work. "Thoughtful Fantasies" continues this mood, with a keyboard solo echoing Incognito's early fusion. Fans of Incognito's earliest material will enjoy this welcome return to their past.
On their last album, the standout track "1975" celebrated the good-time soul of 70s R&B. Surreal continues this 70s vibe through horn-filled midtempo songs like "Above the Night," with features the sultry Williams on lead vocal. Another vocalist, Vanessa Haynes (also from Transatlantic R.P.M.), contributes to the Rufus and Chaka Khan-esque "Ain't It Time," which would only need a wah-wah pedal to fully salute classic soul. While Haynes' voice lacks the range and multilayered quality of Khan's, it still conveys the track's positive message, as expressed in these lines: "Dreams will be dreams until you live them/ Strong belief with a strong pursuit/ Is the latest combination to see you through."
In a recent article, Maunick expressed his goal for the album: "I hope they feel the bass and the drums in their guts." While this statement may seem blunt, he largely accomplishes this objective through Surreal. Once again Incognito prove themselves worthy of the label "acid jazz pioneers," and further demonstrate their continued mastery of the genre. Perhaps even more than "bass and drums" and "a real band effect," the album most convincingly delivers one message: Incognito is back.