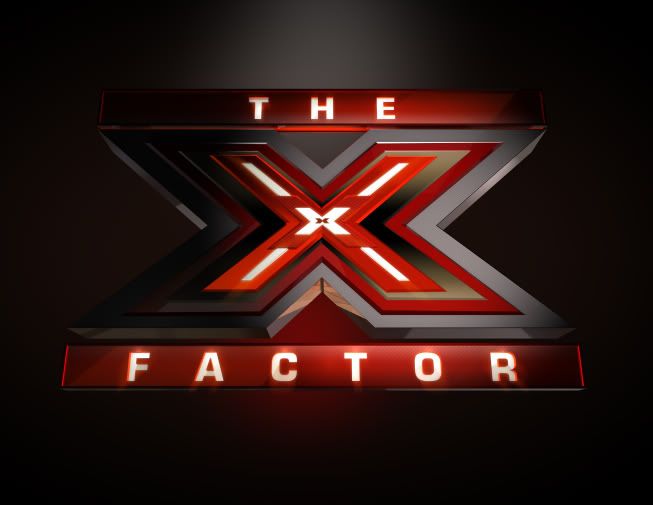 It's Elmination Night on The X Factor, the first results show the season where we say goodbye to one of the Top 12 acts. This is uncharted territory so I'll admit I'm curious to see how it plays out; I don't know if it will be a similar process to the way Idol does it or something wacky and different altogether.
They immediately waste about 20 minutes on a lame group number, reviewing nearly everything we covered last night, and senseless interviews with contestants regarding what they would do on their Pepsi Commercial if they were to win. Who cares? Like we actually believe they'd have any input.
Then Outasight comes on to perform. I've never heard of him before today and he seemed to be lip synching. He was the opposite of charismatic and I now know who to blame for the most annoying commercial song I've heard in ages. You know that song: "tonight is the night, is the night, we're losing control…oh oh oh ohhhh" Yeah, that one.
I will hand it to Worthless Host Steve Jones (yes that's his official title), he actually had a straight face when saying "Thank you, Outasight!" like it was his birth name. That's almost impressive.
Here's the commercial the song is featured on, in case you've been lucky to miss it thus far: Pepsi "Music Icons" Ad featuring "Tonight Is the Night":
In no particular order Steve Jones reads the names of the ten safe contestants, who move straight through, to next week's performances. The bottom two will have to sing their "song for survival" in front of the judges who will vote on one act to stay, in the event of a tie, whoever had the lowest public vote will go home. Marcus Canty is revealed to be safe first, followed by Drew, dramatic pause which quickly turns into an awkward pause and then we're told to wait until after the break. Now we find out Lakoda Rayne, Rachel Crow, LeRoy Bell, Astro, Chris Rene and Josh Krajkic are all safe, meaning all of LA Reid's acts are put through. Melanie Amaro is announced safe and all Simon's acts are safe. Stacy Francis is given the last guaranteed safe spot so Nicole, too has her group intact while Paula is in the impossible position of knowing with both InTENsity and The Stereo Hogzz in the bottom, she will be down to two acts for next week's performances.
The Stereo Hogzz performed Samantha Sang's "Emotion" and InTENSity sang Kelly Clarkson's "My Life Would Suck Without You." To tell you the truth, I wasn't impressed with either group's performance and thought they were both bit of a mess.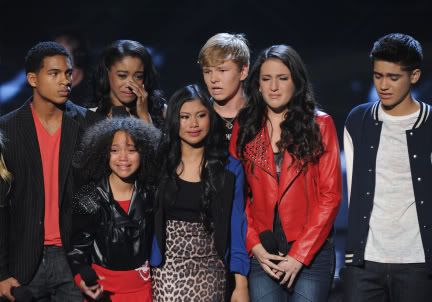 Simon casts his vote first and no surprise, he votes to keep InTENsity, who he's been hailing as a GLEE type group, Paula Abdul, Nicole Scherzinger and LA Reid all vote to keep The Stereo Hogzz. So InTENsity is eliminated once again, since they were all individually eliminated during Boot Camp then assembled into a group to go on to the Judges Homes round.
I'm neither surprised nor sad to see this disjointed gaggle of teens go home, it is too many members with really only two or three strong lead vocalists.
Next week (Wednesday November 9) the Top 11 finalists perform live for America's votes, and the following night Willow Smith will perform on the results show.
Immediately after the performance show, fans will be able to vote via 1) Twitter at twitter.thexfactorusa.com; 2) Verizon Touch Voting on The Xtra Factor App on Verizon Android devices; 3) toll-free calling; 4) text messaging for Verizon Wireless customers; and 5) online at TheXFactorUSA.com. Fans with valid Facebook accounts can also vote at Facebook.com/TheXFactorUSA.